Ping Pong Summer
Synopsis
The year is 1985. Rad Miracle is a shy 13-year-old white kid who's obsessed with two things: ping pong and hip hop. During his family's annual summer vacation to Ocean City, Maryland, Rad makes a new best friend, experiences his first real crush, becomes the target of rich, racist local bullies, and finds an unexpected mentor in his outcast next-door neighbor. "Ping Pong Summer" is about that time in your life when you're treated like an alien by everyone around you, even though you know deep down you're as funky fresh as it gets.
Credits
Director: Michael Tully
Producer: George Rush, Brooke Bernard, Ryan Zacarias
Screenwriter: Michael Tully
Cinematographer: Wyatt Garfield
Editor: Marc Vives
Music: Michael Montes
Principal Cast: Susan Sarandon, John Hannah, Lea Thompson, Amy Sedaris, Robert Longstreet, Judah Friedlander, Marcello Conte, Myles Massey, Emmi Shockley, Joseph McCaughtery
Director Bio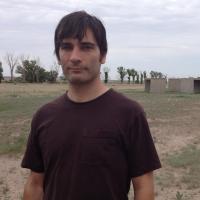 Michael Tully's directorial debut, Cocaine Angel, world premiered at the 2006 International Film Festival Rotterdam. His follow-up, Silver Jew, world premiered at the 2007 SXSW. He wrote, directed, and acted in Septien, which world premiered at the 2011 Sundance Film Festival and was picked up for distribution by Sundance Selects.
Contact
Distributor: George Rush
Sales Agent: George Rush/Josh Braun
Public Film Contact
George Rush
george@gmrush.com
4153938005
Still