Harmontown
Synopsis
"Harmontown" is a documentary film starring TV writer and producer Dan Harmon (NBC's "Community", Adult Swim's "Rick and Morty") as he takes his popular podcast of the same name on a calamitous cross-country tour.  Much more than a comedy-tour documentary, the film directed by Neil Berkeley uncovers Harmon's public persona to reveal his complex character and his equally complex personal relationships. The supporting cast includes Jeff B. Davis ("Whose Line is it Anyway?"), Erin McGathy ("This Feels Terrible") and Spencer Crittenden.
Credits
Director: Neil Berkeley
Executive Producer: Dan Harmon, Joe Russo II, James A. Fino, Dino Stamatopoulos, Bart McDonough
Producer: Neil Berkeley, David Heiman, JJ Gerber
Screenwriter: Neil Berkeley
Cinematographer: Ryan Carmody
Editor: James Andre Leche, Kevin Klauber
Music: Ryan Elder
Principal Cast: Dan Harmon, Jeff B. Davis, Erin McGathy, Spencer Crittenden, Ben Stiller, Jack Black, Sarah Silverman, Chris Hardwick, Jason Sudeikis, Steve Agee, Joel McHale, Alison Brie
Director Bio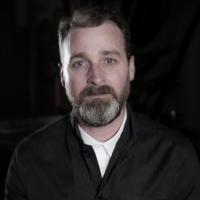 Director Neil Berkeley has been working in film and television for over a decade. His award winning documentary, Beauty Is Embarrassing, premiered at SXSW in 2012. His design-based production company, BRKLY, located in Los Angeles, is a full service branding studio providing live action production, design, animation and editorial services.
Contact
Distributor: Starburns Industries
Sales Agent: Jay Gassner, UTA
Still