For Those in Peril
Synopsis
Aaron, a young misfit in a remote Scottish community, is the lone survivor of a strange fishing accident that claimed the lives of five men including his older brother. Spurred on by sea-going folklore and local superstition, the village blames Aaron for this tragedy, making him an outcast amongst his own people. Steadfastly refusing to believe that his brother is dead, and possessed by grief, madness and magic, Aaron sets out to recover him.
Credits
Director: Paul Wright
Executive Producer: Katherine Butler, Robin Gutch
Producer: Mary Burke, Polly Stokes
Screenwriter: Paul Wright
Cinematographer: Benjamin Kracun
Editor: Michael Aaglund
Production Designer: Simon Rogers
Music: Erik Enocksson
Principal Cast: George Mackay, Michael Smiley, Nichola Burley, Kate Dickie
Director Bio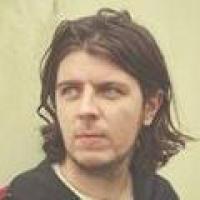 Paul Wright's first short Hikikomori won a Scottish BAFTA for Best New Work, a BAFTA nomination for Best Short Film and others. His next film Believe won the Golden Leopard for Best International Short Film Locarno. Until The River Runs Red won the BAFTA for Best Short Fiction Film in 2011. For Those In Peril is his debut feature.
Contact
Distributor: Random Media USA
Sales Agent: Protagonist UK
Public Film Contact
Rob Williams
Random Media
rob@randommedia.com
310-409-6725
Still