Faults
Synopsis
Claire is under the grip of a mysterious cult. Desperate to be reunited with their daughter, Claire's parents set out to recruit Ansel Roth, one of the world's foremost authorities on mind control. But Ansel's specialty, deprogramming cult members and returning them to their families, is not an exact science. Now, even his own book publisher is looking to break his legs. Ansel kidnaps Claire, who reveals herself to be a formidable challenge; her belief is unshakeable and her logic is undeniable. A battle of wits develops between the two as they delve deeper and deeper into each others minds.
Credits
Director: Riley Stearns
Executive Producer: Brian Joe
Producer: Keith Calder, Jess Calder, Mary Elizabeth Winstead
Screenwriter: Riley Stearns
Cinematographer: Michael Ragen
Editor: Sarah Beth Shapiro
Production Designer: James Pearse Connelly
Additional Credits: Co-Producer: Chris Harding, Co-Producer: Roxanne Benjamin
Principal Cast: Leland Orser, Mary Elizabeth Winstead, Chris Ellis, Lance Reddick, Jon Gries, Leonard Earl Howze, Beth Grant
Director Bio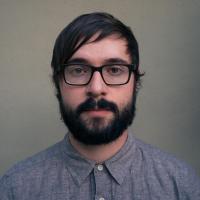 Austin, TX native Riley Stearns' short film The Cub premiered at Sundance 2013 and later online as part of VICE's series 'I'm Short Not Stupid'. The screenplay for Faults was voted into the 2013 Black List for best unproduced scripts. He resides in Los Angeles with his wife Mary. Faults is Stearns' first feature.
Contact
Sales Agent: WME
Public Film Contact
Roxanne Benjamin
Snoot Entertainment
roxanne@snoot.com
3239370808
Still