Boyhood
Synopsis
Filming from 2002 to 2013, "Boyhood" is a narrative feature that covers twelve years in the life of a family. We follow a young boy, Mason (Ellar Coltrane), as he matures from first through twelfth grade, along with his older sister, Samantha (Lorelei Linklater), and his divorced parents, Olivia (Patricia Arquette) and Mason, Sr. (Ethan Hawke). As the years go by we find them facing the realities of not only growing up but also the ongoing challenges of parenting in an ever-evolving landscape.
Credits
Director: Richard Linklater
Executive Producer: Jonathan Sehring, John Sloss
Producer: Richard Linklater, Cathleen Sutherland
Screenwriter: Richard Linklater
Cinematographer: Lee Daniel, Shane Kelly
Editor: Sandra Adair, A.C.E.
Production Designer: Rodney Becker
Principal Cast: Patricia Arquette, Ethan Hawke, Ellar Coltrane, Lorelei Linklater
Director Bio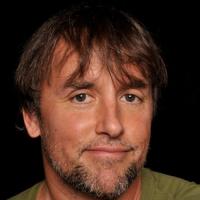 Screenwriter/filmmaker Richard Linklater has directed 17 feature films. He also serves as the Artistic Director for the Austin Film Society, which he founded in 1985 to showcase films from around the world. AFS has given out over $1,000,000 in grants to TX filmmakers and in 1999 received the DGA Honor, which was given by the Directors Guild in recognition of its support of the arts.
Contact
Public Film Contact
Lauren Schwartz
IFC Films
lauren.schwartz@ifcfilms.com
646-273-7214
Still