All American High: Revisited
Synopsis
In 1984—before cell phones, the web, and reality TV, a young director set out to document a year in the life of a typical California high school. The result was "All American High", an unusually honest and humorous look at 80's teen life. The Hollywood Reporter found it "fascinating and insightful" and The Village Voice called it "a laugh out loud documentary". Told through the eyes of a visiting foreign exchange student, the film presents an uncensored view of senior year in the era of big hair, punks and parachute pants. Thirty years after they lived it, some of the film's original subjects return in new interviews, revisiting one of the most memorable chapters in their lives.
Credits
Director: Keva Rosenfeld
Producer: Keva Rosenfeld, Linda Maron
Cinematographer: Kevin O'Brien, Bob Wise, Keva Rosenfeld, Tero Mursu,Matt Mindlin
Editor: Keva Rosenfeld
Additional Credits: Sound Re-recording mixer and Supervising Sound Editor: Hamilton Sterling/Helikon Sound, DI Colorist: Zachary Medow, Graphic Artist: Lizzy Margiotta, Assistant Editor: Phillip Loeb, 2K Remastering: Paul Korver/Cinelicious
Principal Cast: The Senior Class of 1984, Torrance High
Director Bio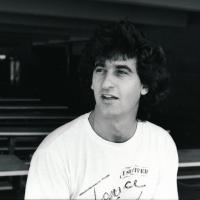 Keva Rosenfeld has directed a wide range of documentaries, TV shows and commercials. He has worked for ABC, Nissan, Pepsi and the Kingdom of Bhutan. He is also an Essayist/Contributor for NPR. Keva's debut feature, "Twenty Bucks", starred Elisabeth Shue, Steve Buscemi and Linda Hunt, and won the Critic's Award at the Deauville Film Festival.
Contact
Public Film Contact
Keva Rosenfeld
Long Story Short
nvrmind@aol.com
310 505-9347
Still