Mentors: International
Films are finding success abroad today - how do you make your film viable abroad, find the right distributor and capitalize on International markets? Find out here.
Sign Up Here: http://mentor.sxsw.com.
Mentor session signup is open to all Film, Gold and Platinum badge holders at a first-come, first-served basis. Registrants who signed up online must check-in 30 minutes before your mentor time slot to guarantee your spot. Limited on-site signup is also available for a small number of mentor sessions and will begin 30 minutes before the first time slot of each session.
Presenters

Anais Clanet
GM
WIDE HOUSE
Anaïs Clanet opened Wide House, Wide's Documentary branch, with Loic Magneron early 2011. Wide House represents THE BLACK POWER MIXTAPE 1967-1975 sold in more than 20 territories theatrically and to broadcasters, ELENA by Petra Costa and MY FATHER AND THE MAN IN BLACK by Jonathan Holiff among other theatrical documentaries. The company also handles worldwide one of the biggest Cinema and Ballet documentary collection including BERGMAN & MAGNANI: THE WAR OF VOLCANOES and BALLET BOYS

Andy Whittaker
Founder
Dogwoof
Andy is the Founder of Dogwoof, establishing it as the only film distributor specializing in Theatrical documentary releases, exploiting all rights on all platforms, globally.
Dogwoof now has a USA office as well as London, and is expanding its activities in digital, film. Films include Undefeated, Act of Killing, Dinosaur 13 and Blackfish. and 2014 is our 10th anniversary.
Diana Holtzberg
VP
Films Transit International Inc

Diego Marambio
Intl Affairs
INCAA
Ventana Sur Program Coordination. The Market focus in Latin American Film Industry. Every december more than 400 feature films are presented and more than 350 international buyers for cinema release, TV and VOD platforms, festival programers, exhibitors attend looking for the production from Latin America.
Also work for Argentine Film Institute promoting and positioning the argentine cinema.

Inge de Leeuw
Film Programmer
International Film Festival Rotterdam
Inge de Leeuw studied Cultural Studies and Film & Television Studies in the Netherlands. She started working at the International Film Festival Rotterdam (IFFR) in 2006 which she combined with working in film production.
Inge de Leeuw is selecting films for the IFFR from North America, Great Britain, Ireland, Australia and New Zealand and is in the selection committee of the Tiger Awards Competition.
For IFFR she curated several thematic programmes about the relationship between film and popular culture (fashion, television, augmented reality)
Besides IFFR Inge de Leeuw is also writing about film and related media.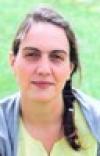 Juliana Ortiz
Advisor to the Dir
Proimagenes
Proimágenes Colombia is a non for profit organization supported by the private and public sectors, dedicated to the development of the Colombian film industry,
Proimágenes administers the Film Development Fund, which supplies resources to the national film sector, and promotes Colombian cinema internationally.
Proimagenes acts also as the National Film Commission promoting the country as a location for making films and granting economic incentives that benefit international producers. Since february 2013, Proimagenes is managing the cash rebate offered in the country to film production

Michael Bremer
Dir of Student Programs
The American Pavilion/Cannes International Film Festival
While still a Senior at UCLA's school of Motion Pictures & Television, Mike began his career working as a Casting and Production Assistant on feature films. This led to work the day after graduation as an Agent Trainee, before transitioning into International Distribution as Director of International Sales for Lorimar and Warner Brothers International. But his agent roots called again at the height of the home video boom, as he left sales to become an Acquisitions Agent for foreign distributors, traveling the world on behalf of clients in Japan, Germany, South Korea, Italy, Spain, and Latin America among others.
As home video waned with the international privatization of television, Mike segued into producing, arranging the financing and distribution for two independent features (Lies and Whispers, aka Prague Duet, and Do You Wanna Dance?), followed by two television films (More Than Meets the Eye: The Joan Brock Story and CyberSeduction), followed by two self-help books (Dr. Laura Schlesinger's "Ten Stupid Things Women do to Mess up Their Lives" and Heidi Murkoff's "What to Expect When You're Expecting"), the latter two at CBS prior to the dissolution of CBS's Original Movie division.
In 2007 Mike returned to Warner Brothers on a six-month independent contractor assignment that ended up going nearly five years. It was during this time that he realized he missed Cannes, the mother of all Film Festivals, and, when the opportunity presented itself, jumped at the chance to lead The American Pavilion's Cannes student programs. At Cannes 2013, Mike shepherded 175 students and mentors through The American Pavilion's most successful festival in its 25-year history.

Soo Jin Hwang
Head of US Office
Korean Film Council
Soo Jin Hwang is the representative of the Korean Film Council (KOFIC) in the United Sates. She works to promote Korean involvement in US film productions, introducing Korean films, Korean filmmakers, and Korean entertainment companies to leaders of the Hollywood film industry and facilitating interaction between American and Korean cultures.
Before joining KOFIC, Soo Jin worked for 3-1/2years as the Los Angeles correspondent for Cine21, the top entertainment magazine in Korea.
Soo Jin earned a BA in Aesthetics from Seoul National University and an MFA in Film Production from Florida State University. Her thesis film, Tycho's Nova, won the Student Emmy Award in 2006.

Soo Jin chose Los Angeles because her love of Blade Runner and she also loves arthouse theater. The Downtown LA theater district is her favorite place.