From 140 to 0: The Rise in Image-Based Marketing
Image-based platforms have exploded in the past 18 months, as tumblr, Pinterest, and Instagram change how we view and share items, and dominant services like Twitter and Facebook continue to adjust to meet this shift in consumption patterns. Experts in this space examine best practices and successful campaigns and peek into the future at emerging trends, such as the upcoming explosion in Social Visual Bookmarking platforms, panoramic photography, and augmented reality.
Presenters

MODERATOR
Scott Perry
Founder
Sperry Media
Consultant, strategist, marketing agent for a wide range of clients in tech and entertainment. Strong focus on the future of social / visual commerce.
Clients include Nokia, Hasbro, MTV, VH1, Comedy Central, Cartoon Network, Focus Features, tech startups ShopLocket, damntheradio, HipSwap, and nearly every single record labal and management firm.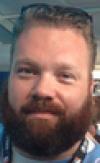 Shannon Schlappi
Founder
Locker Partner LLC

Nate Auerbach
Music Strategy & Outreach
Tumblr
Nate Auerbach is the Music Evangelist at Tumblr, where he works closely with the music community to help artists engage their audience and bring more exceptional content to the platform. Prior to Tumblr, Nate was a digital executive at The Collective Management, spent three years at MySpace Music and tour managed a few bands.

Vince Bannon
VP Ent Partnerships+Dev
Getty Images
Vince Bannon
Vice President, Entertainment Partnerships and Development, Getty Images (DM)
Vince Bannon, Getty Images, Vice President, Entertainment Partnerships and Development, is responsible for global entertainment business development. Vince is a seasoned music industry veteran. He founded Concert Company Ritual (later sold to Live Nation) and was SVP of Sony Music.
Vince ventured into new digital pastures in the beginning of the new century with start-up image net, later acquired by Getty Images in 2004.
Vince whilst at Getty Images, has played an integral role in the Michael Och's Archive acquisition, Led Zeppelin Reunion exclusive deal, British Music Experience deal, the acquisition of Pump Audio and the recent Premium Playlist launch on www.gettyimages.com. He has continued to add more catalogues to Getty Images music with the additions of Elias Music, Ah2music and Lady's Gaga's managements's Atom Factory Music. Has been involved with the Rovi, Gracenote, Google and Vevo image/music deals and delivered our latest partnership deal with SoundCloud.
Getty Images is a leading creator and distributor of still imagery, video, music and other premium content. The goal is to inspire communicators - and give them the tools to create inspiring work of their own.

Dorothy Hui
VP, Digital Mktg
Roc Nation
Dorothy Hui, VP, Digital Marketing - Roc Nation
Having worked in the digital space for more than 12 years, Dorothy Hui's experience spans partnership marketing, digital retail, direct-to-consumer and social media. In her current role, she oversees digital marketing for Roc Nation's label, management and brand clients, which include Rihanna, Shakira, Kylie Minogue, Rita Ora, J. Cole, and Bridget Kelly, amongst others.
Prior to joining Roc Nation, Dorothy was a partner and VP of Marketing & Sales at tinyOGRE Entertainment, a forward thinking music company which offered artists a new collaborative business models. Previously, Dorothy led online marketing and digital and mobile sales at Wind-up Records, Universal Motown Records Group, and grassroots marketing at TVT Records and Listen.com.
Dorothy holds a BA from Dartmouth College and an MA from New York University. In another lifetime, she won ABC's 2002 reality TV whodunnit The Mole 2. These days, she mainly fills her spare time posting Instagram photos of skylines and pinning furniture which would never fit in her apartment.