The Evolution of the Record Producer
Record production can be timeless, and it can be quite specific to its time. What has changed in recording studios over the years? Our distinguished group of producers will share stories from the classic records they've made, and what lessons must be learned before they're lost to time.
Presenters

MODERATOR
Tim Palmer
Producer/Mixer
TP Songs
Tim Palmer started his career in London. He was soon engineering and by 21 he had his first real success mixing the number one single 'Died in your arms tonight' for Cutting Crew. In the latter half of the '80s, Palmer became a producer, and his keen ears and technical knowledge contributed to groups such as the Mighty Lemon Drops, the Mission and Gene Loves Jezebel. Next up Tim produced 'Now and Zen' for rock icon Robert Plant (Top 10 US album), David Bowie's debut LP with Tin Machine and to close the 80's Palmer mixed 'TEN' for Pearl Jam. The album sold over 14 million albums and earned a place in the top 50 best selling albums in US history. In the 90's Palmer started to focus more on mixing for diverse groups like Mother Love Bone, the Cure, and Concrete Blonde. Palmer was nominated for a Grammy for his mixing work on U2's All That You Can't Leave Behind album and in 2003 Tim produced and wrote with Ozzy Osbourne on his Platinum selling 'Down to Earth' More recently Tim has produced and mixed for Switchfoot, HIM and The Goo Goo Dolls. Since moving his studio to Austin, Texas in 2009 he has continued to be active producing and mixing for Jason Mraz, Blue October and Bob Schneider and The Polyphonic Spree. Tim has been moderator for 3 years at SXSW, and is a Governor of the Texas chapter of the Recording Academy.

Richard Gottehrer
Co-Founder, CCO
The Orchard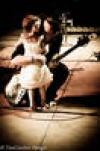 Matt Noveskey
Producer/Musician
Orb Recording Studios
Matt Noveskey became the bassist for the Texas based Alt/Rock band Blue in October of 1999. Noveskey soon formed a strong bond with Blue October guitarist C.B. Hudson. As the band gained experience and became increasingly known within the industry, they worked with producers such as Steve Lillywhite, Tim Palmer, Interscope's Chuck Reed, Dave Castell, Patrick Leonard and Blue Miller. In 2010, Noveskey and Hudson joined forces to build Orb Recording Studios in Austin, Texas. It will be a premiere recording studio in Austin, and Noveskey is resident producer.
Matt is a strong believer in 'paying your dues.' He works with independent young artists who have not yet achieved their goals and helps them create a track record. One of the first bands Noveskey worked with, Emphatic, signed with Atlantic Records after independently selling 10,000 copies of the EP they created together. As Matt's production resume grew, so too did his writing career. He writes with many of the artists he works with, and is a major writing member of his band Blue October. His writing breakthrough came with "You Make Me Smile" off Blue October's platinum album
"Foiled."
Another notable co-write is the song 'Lucky Sound' from Brannigan, which hit the charts at number 1 on IHEARTRADIO's Alternative Signed Artist category and remained in this position for eight weeks. In 2008 Matt began working with Detroit's IAMDYNAMITE. After three years of single-minded determination he helped the band cut their full length debut album. The first single off the album, SUPERMEGAFANTASTIC, broke the top 40 on the Alternative charts and has garnered rave reviews touting the record's overall standard of production and its' ability to make "two guys sound like five."
In the last few years, Matt has worked with a number of new artists such as Courrier, THELASTPLACEYOULOOK, Little Brave, Tori Vasquez and Reed Turner. Courrier's first single 'Love Is A Fire' broke into the top 50 at Triple A radio in 2012, and received multiple high profile television and film placements including Gossip Girl, The Vampire Diaries and Hope Springs starring Meryl Streep. During this time Matt has built strong creative relationships, teaming up with such acclaimed engineers and mixers such as Jay Ruston, Adam Hawkins, Tim Palmer, Mark Needham, Paul Logus, Sterling Winfield, Chuck Alkazian, and Alex Gerst. The future appears promising for Matt Noveskey: He is beginning to work with more well known artists, but he will continue to scout and cultivate emerging young artists. Noveskey started off 2013 working on an EP for Joshua Radin, and plans to spend most of his future available time producing at Orb Recording Studios which opens June, 2013.

Richard James Burgess
Smithsonian Folkways Recordings
Richard James Burgess Ph.D. began his career in recorded music as a studio drummer and percussionist for EMI Records in New Zealand. He went on to enjoy international success as a studio musician, major label producer, engineer, composer, artist, and manager of both producers and artists garnering many multi-platinum, platinum and gold albums to his name. Richard authored The Art of Record Production (pub. Music Sales) in 1994, and recently updated it for a fourth edition as The Art of Music Production in addition to penning his latest book entitled The History of Music Production (both to be published by Oxford University Press). He lectures on music production, the music business and music career strategies. He is credited with co-designing the Simmons SDSV drum synthesizer, coining the term "New Romantic" (when he was producing Spandau Ballet in the early eighties) and producing one of the proto-house records (1985's "Trapped" by Colonel Abrams). He is known for his pioneering electronic music work in the seventies being one of the earliest users of the MC-8 microcomposer (Landscape's From The Tearooms of Mars…) and the Fairlight CMI sampler (Kate Bush's Never Forever). Richard was educated at Berklee College of Music, Boston, Guildhall School of Music and Drama, London and The University of Glamorgan, Wales. He is currently Vice President of the Washington DC chapter of the Recording Academy, co-chair of the DC Chapter of the Academy's Producer and Engineer Wing and a member of the P&E Wing's national steering committee. Additionally, he is Joint Editor-in-Chief of the Journal on the Art of Record Production, which is based out of the London College of Music. For the past twelve years he has overseen revenue generation at the award-winning Smithsonian Folkways Recordings label.

Hugh Padgham
Huge Productions Ltd
Hugh Padgham is among the most successful music producers in contemporary British pop, best known for his extended collaborations with Phil Collins, Sting, Genesis, Melissa Etheridge and The Police.
Padgham's career began during the early '80s, at which time he served as a recording engineer on high-profile projects including Peter Gabriel's third solo LP ("I Don't Remember," "Biko" and "Games Without Frontiers"), XTC's Black Sea and Yes' Drama.
In 1981, Padgham produced and mixed the Police's 3x platinum Ghost in the Machine ("Spirits in the Material World," "Every Little Thing She Does Is Magic," and "Invisible Sun") and Phil Collins' 5x platinum Face Value ("In The Air Tonight" and "I Missed Again") while recording Genesis' 2x platinum Abacab ("No Reply at All", "Abacab," "Me and Sarah Jane" and "Man on the Corner") as well.
Padgham reunited with Collins the very next year to produce and mix the two-time Grammy-winning Hello, I Must Be Going!, XTC's critically-acclaimed English Settlement ("Senses Working Overtime") and Split Enz' finest album, Time and Tide ("Six Months In A Leaky Boat"). Hello, I Must Be Going! sold 3 million units and featured the singles "I Don't Care Anymore" and "You Can't Hurry Love". Padgham also found time to mix Hall and Oates sizzling #3 Billboard album, H20, including the hit singles "Maneater", "One on One" and "Family Man". Following up shortly thereafter with his production on the Police's 8x platinum Synchronicity ("Synchronicity," "Every Breath You Take," "Wrapped Around Your Finger," and "King of Pain") and Genesis' 4x platinum Genesis ("Mama" and "Illegal Alien"), Padgham solidified his position as one of the most sought-after producers in the world.
With David Bowie's 1984 platinum effort Tonight ("Blue Jean"), The Human League's Hysteria ("The Lebanon") and Adam Ant's Strip ("Puss N' Boots"), Padgham enjoyed another great year, but '85 was going to be quite special! Padgham and Phil Collins' returned with double success stories: Collins' 12x platinum, Grammy-winning Album of the Year blockbuster No Jacket Required, which featured the #1 Billboard single "One More Night," the #2 Billboard Single, "Take Me Home," as well as ""Sussudio," "Who Said I Would," and "Don't Lose My Number" and the Stephen Bishop-penned #1 worldwide smash single, "Separate Lives," a duet with Collins and Marilyn Martin from the platinum-selling original soundtrack to the film White Nights.
After wrapping up work on Genesis' 1986 6x platinum Invisible Touch ("Tonight, Tonight, Tonight," "Land of Confusion," "Throwing It All Away, and "Invisible Touch"), Padgham worked with Paul McCartney on Press to Play, Howard Jones on One To One and Chaka Khan on Destiny. Nineteen Eighty-Seven brought Sting's double platinum Nothing Like The Sun, which Padgham co-produced and mixed, featuring "An Englishman In New York," "Be Still My Beating Heart," "We'll Be Together" and Sting's incredible version of Jimi Hendrix' "Little Wing".
During 1988 Padgham mixed Brian Wilson's simply brilliant, heart-rendering ballad ,"Love and Mercy," from Brian's first solo album, Brian Wilson, Julia Fordham's self-titled debut, Julia Fordham, and Julian Cope's My Nation Underground, featuring smashing covers of the old Shadows of Knight gem "Someone Like Me" and The Vogues fantastic "Five O'Clock World".
Phil Collins and Padgham returned to force in 1989 with his 4x platinum ...But Seriously ("I Wish It Would Rain Down," (featuring Eric Clapton on guitar), "Another Day in Paradise" and "Do You Remember?") with Padgham behind the board. Padgham also produced Julia Fordham's critically-acclaimed Porcelain. In 1990, Padgham mixed Suzanne Vega's Days of Open Hand, the Peter Gabriel/Youssou N'Dour track, "Shaking The Tree," from Youssou N'Dour's The Lion album, and, later, produced Rag N' Bone Buffet by XTC and Bobby "Blue" Bland's You've Got Me Loving You. In 1991, Padgham reunited with Sting on his platinum The Soul Cages ("Mad About You" and "All This Time"), Michelle Shocked's Arkansas Traveler, his third album with Julia Fordham, Swept, David Bowie/Tin Machine's Tin Machine II, and Phil Collins' fantastic take on "Burn Down The Mission" and Sting's memorable "Come Down In Time" found on the platinum Two Rooms: Celebrating the Songs of Elton John & Bernie Taupin.
Sting's 3x platinum Ten Summoner's Tales ("Fields of Gold," "If I Ever Lose My Faith in You," "It's Probably Me" and "Shape of My Heart") reached #2 on the Billboard charts and won Padgham a Grammy for Best Engineered Recording. Next up, Padgham produced and mixed Melissa Etheridge's 6x platinum smash album, Yes I Am, featuring her mega-singles, "I'm the Only One" and "Come to My Window". "Come to My Window" was Melissa's second Grammy for Best Female Rock Vocal Performance. Next up, Padgham worked again with Collins on Dance Into the Light and with Sting on the platinum Mercury Falling. To close the 90's, Padgham went on to produce two very different, wonderful releases: Clannad's lush Lore album and 311's Top Ten gold release, Soundsystem.
Recently, Padgham's worked with The Tragically Hip on In Violet Light ("Are You Ready" and "Silver Jet"), Vanessa Carlton's platinum release, Be Not Nobody, Zucchero's Zucchero & Co., Scumfrog's Extended Engagement and Simmer and Peter Frampton's Fingerprints.
The most well received Padgham release of this decade is McFly. McFly, the Brit pop wunderkind, amassed Four Top Five UK singles from their #1 UK debut album, Room on the 3rd Floor, including Two #1 UK hits,"5 Colours in Her Hair" and "Obviously," a #2 UK single, "That Girl," and a #5 UK single "Room on the 3rd Floor". Padgham then produced McFly's sophomore effort, Wonderland, a second straight #1 UK album that contained Four Top Ten singles including another Two #1 UK hits, "I'll Be O.K." and "All About You," a #3 UK hit, "I Wanna Hold You" and a #9 single, "Ultraviolet/The Ballad Of Paul K".
Padgham's produced and/or mixed albums and singles that add up to well over a hundred fifty million units sold worldwide. He's won 4 Grammy Awards including Producer of the Year, Album of the Year, Record of the Year as well as a Brit Award for Best Single (Phil Collins' "Another Day In Paradise"), a Music Week Award for Best British Producer, a TEC Award for Outstanding Creative Achievement and Mix Magazine's Top Ten Influential Producers of the Mix Magazine Era.