CLE 7: Reinventing Artists' Transactions into the Future
The changing conceptual and architectural framework for music transactions and documentation.
Presenters

MODERATOR
Bob Donnelly
Attorney
Lommen Abdo Law Firm
Bob Donnelly has been a full-time music lawyer for nearly 40 years. He has represented artists or managers of artists who have sold three hundred million albums. His clients include several members of the Rock and Roll Hall of Fame and the Jazz Hall of Fame. Former New York Attorney General Eliot Spitzer gave Donnelly much of the credit for settling a case with the major record labels resulting in a payment to artists of $55 million dollars in back-due royalties. Bob Donnelly is a frequent contributor to Billboard Magazine and other legal and music industry trade journals. He is also a full-time music geek. He has been awarded 40 platinum record plaques and has been named to the "Super Lawyers" list and as one of the 100 most distinguished lawyers in the U.S. of Irish-American descent.

Michael Frisch
Atty
Shukat Arrow Hafer Weber & Herbsman LLP

Joy Teitel
Loeb & Loeb LLP
Joy Teitel's practice focuses on transactional entertainment matters, with a particular emphasis in the music, television, and interactive entertainment industries. She has experience negotiating and drafting a wide variety of agreements, including recording agreements, license agreements, agreements related to the digital distribution of music, producer agreements, personal management agreements, merchandising agreements, soundtrack agreements, trademark agreements, as well as technology agreements. Joy has also negotiated a wide variety of music-related agreements for music competition television series including "American Idol", "The Voice," and CW's "The Next". She also works with video game and app developers and start-up technology companies assisting them with their music licensing needs. Prior to joining Loeb & Loeb LLP, Joy worked in business affairs for Universal Music Enterprises, the centralized catalog of Universal Music Group, and worked in private practice at other prominent law firms in Los Angeles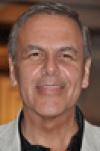 David Helfant
Law Offices Of David A Helfant
David is an entertainment attorney and has represented major motion picture studios, record and publishing companies, producers and artists, including Van Halen, Savage Garden, Slash, Teddy Pendergrass and The Weinstein Company. He is also the President and CEO of Arpeggio Entertainment, a personal management company handling Word Entertainment Recording Artist, Jason Castro, from American Idol. David was formerly the Senior Vice President, Business Affairs and A&R, for Immergent Records. David is currently acting as Music Supervisor for the Sony Pictures' "The Hive" starring Halle Berry and Abigail Breslin and directed by Brad Anderson. David has also acted as a sales representative and consultant for several TV Specials for PBS. He was previously the head of Music Business & Legal Affairs for Paramount Pictures, currently serves on the Los Angeles Chapter Board of The Recording Academy and the Society Of Singers, and is a former Board Of Governor for the Beverly Hills Bar Association.