Interact with the TV: Say it, Wave it, Take it 3D
As the number of entertainment options available through connected TVs—whether it be shows, videos, movies, and information widgets—increases so does the complexity of finding and deciding what to watch. Let's face it—no one wants to use a remote control that looks like a giant mass of buttons. Advanced user interface technologies—some that you could swear you saw on an episode of the original StarTrek—are emerging as cutting-edge solutions to dramatically simplify the entertainment discovery experience – essentially turning YOU into a human remote control. Technologies such as voice recognition, gesture recognition and 3D are opening up new opportunities for content models and enhancing the entertainment experience. This session will discuss how advanced user interface technologies are transforming the connected device landscape, the role of consumer and social behavior in their evolution and how this impacts what consumers expect their gadgets to do for them tomorrow.
Presenters
Gary Clayton CCO Nuance Communications

Ohad Shvueli VP of Commerical Markets Business Unit PrimeSense


Tom Woods
VP User Experience
Rovi Corporation
Tom Woods is Vice President, User Experience at Rovi Corporation where he is responsible for helping guide the strategic direction and experience of the company's next-generation digital entertainment products. Tom leads the User Experience team in working with product teams, customers and consumers from strategic vision through implementation details to ensure the optimization of end user experiences for all Rovi products.
Prior to Joining Rovi, Tom was the co-founder and Managing Director of User Centric, Inc. an experience/usability consulting firm. It was at his "boutique" company that he had the opportunity to work with numerous Fortune 100 clients including Verizon Wireless, Dell Computers, Scientific Atlanta, Microsoft, Motorola, Volkswagon, and Abbott Labs. He was also a Director at Human Factors International and a Member of Technical Staff within the Human Factors group at Ameritech (SBC).
Products designed under Tom's lead have won over 25 professional/ design awards including itvt's Most Innovative Design or User Interface Award for Rovi's TotalGuide. He has spoken at conferences held by Connections, HFES (Human Factors and Ergonomics Society) and ARVO (Association of Research in Vision and Ophthalmology).
Tom has a B.S. in Psychology and an M.S. in Human Perception, all from Loyola University Chicago. He is also member of UPA (Usability Professionals Association), HFES and ACM SigCHI (Special Interest Group in Computer-Human Interaction).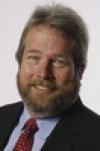 Tom Adams
Dir & Principal Analyst, US Media
IHS Screen Digest
Tom Adams is Research Director, US Media in the Electronics & Media group at IHS, the leading information company with comprehensive content, insight and expertise in key areas shaping today's global business landscape. Tom oversees the company's research on US media markets, which is made available through the US Media Intelligence online subscription database service. He began his career in media research in 1987 as an analyst and later senior analyst at Paul Kagan Associates in Carmel, CA. In 1993 he founded Adams Media Research to track and analyze the impact of emerging digital technologies such as the internet, HDTV, DVD and digital pay TV systems on the media industry. In 2007, AMR merged with its long-time international research partner Screen Digest Ltd. in London, and in turn were acquired by IHS in November, 2010. Tom graduated from Stevenson College at the University of California, Santa Cruz with bachelor degrees in Philosophy and Classical Studies.