alt-J (∆) "Breezeblocks"
Credits
Director: Ellis Bahl
Executive Producer: Tessa Travis
Producer: Jessica Bermingham,
Screenwriter: Ellis Bahl
Editor: Ellis Bahl & Pat Scola
Production Designer: Brian Chandler
Music: Alt-J
Principal Cast: Jonathan Dwyer, Jessica DiGiovanni, Eleanor Pienta
Director Bio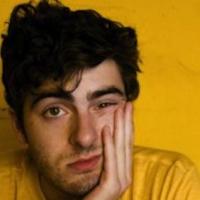 Ellis Bahl is a director who wants to be an astronaut or an explorer. He likes the concept of time, but hates the concept of being on time. He loves his mom and dad and brother, but they sometimes get on his nerves. It's mostly his own fault. He just needs to take a deep breath and chill out and remember that we're all people.
Contact
Public Film Contact
Ellis Bahl
ellisbahl@gmail.com
Still