Recollections
Synopsis
A community of tsunami survivors holds onto its existence through pictures recovered from the debris.
Credits
Director: Nathanael Carton
Producer: Jonathan Berguig,
Screenwriter: Nathanael Carton
Cinematographer: Nathanael Carton
Editor: Nathanael Carton
Music: Chris Duss
Additional Credits: Assistant Director: Mayumi Sanda, Translator: Yoshiko Nomura
Principal Cast: Yuji Mizoguchi, Chuya Shimada, Mitsushi Kudo, Hiromi Kudo
Director Bio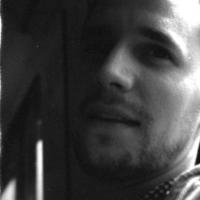 Nathanael Carton is a French filmmaker based in Japan, where he grew up. At NYU Tisch in Singapore, he focused on directing and screenwriting. His first short documentary received the Grand Jury Award at Palm Springs ISFF and his latest film "Suu and Uchikawa" premiered as part of the official selection at the Cannes Film Festival (Cinefondation).
Contact
Public Film Contact
Jonathan Berguig
notrac productions
jonathan@notrac.com
+8180 9428 3010
Still