Weighting
Synopsis
She wants to go. He wants her to stay. Neither gets exactly what they want.
Credits
Director: Dustin Bowser, Brie Larson
Executive Producer: John McNabb, Sah D'Simone
Producer: Christian Heuer,
Screenwriter: Dustin Bowser, Brie Larson
Cinematographer: Daniel Kenji Levin
Editor: Dustin Bowser
Production Designer: Brittany Blaise
Sound Designer: Reece Miller
Music: Dustin Bowser & Brie Larson
Additional Credits: Colorist: Omar Inguanzo
Principal Cast: Brie Larson, Satya Bhabha
Director Bio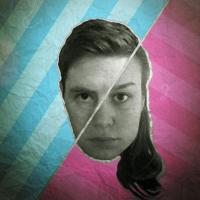 Dustin Bowser grew up in Colorado Springs, CO and currently lives in Los Angeles where he works as a director. Brie Larson was an actress in "The United States of Tara", "Scott Pilgrim vs the World" and "Rampart" among others. She had a short film she wrote/directed that was selected to screen in competition at the Sundance Film Festival in 2011.
Contact
Public Film Contact
Dustin Bowser
bowserlm@gmail.com
323-317-5723
Still