Boneshaker
Synopsis
An African family, lost in America, travels to a Louisiana church to find a cure for its problem child.
Credits
Director: Frances Bodomo
Executive Producer: Felecia Hunter, Kwabena Ayirebi
Producer: Alana Pryor Ackerman, Shruti Ganguly, Frances Bodomo
Screenwriter: Frances Bodomo
Cinematographer: Joshua James Richards
Editor: John Woo
Production Designer: Laura Moss
Sound Designer: Scott Hirsch
Music: Kenyatta Beasley
Additional Credits: Executive Producer: Deepak Ravindran, Executive Producer: Robert Warren, Executive Producer: Theresa Dery
Principal Cast: Quvenzhané Wallis, Playshena Rose Thomas, Caroline Idakula, Moussa Koné, Dr. Stella, God's Warrior Princess
Director Bio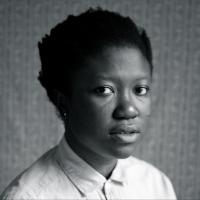 Frances Bodomo is a Ghanaian filmmaker based in New York City. She grew up in Ghana, Norway, California, and Hong Kong before moving to New York to study filmmaking. "Boneshaker" is her first film.
Contact
Public Film Contact
Frances Bodomo
info@boneshakerfilm.com
Still