It's Not You, It's Me
Synopsis
A young woman's relationship takes a dark turn when every sound her boyfriend makes starts to annoy her.
Credits
Director: Matt Spicer
Producer: Crystal Powell, Max Winkler, Steve Drypolcher
Screenwriter: Matt Spicer, Eric Spicer
Cinematographer: Blake McClure
Editor: Brandon Driscoll-Luttringer
Production Designer: Amee Carter
Sound Designer: Mike McKone
Music: Robert Cerny
Additional Credits: Additional Music By: The Maliblue Moons (Eric D. Johnson & Richard Swift), Producer: David Gelb, Producer: Brandon Driscoll-Luttringer, Costume Designer: Sasha Spielberg
Principal Cast: Gillian Jacobs, Fran Kranz, Rob Huebel
Director Bio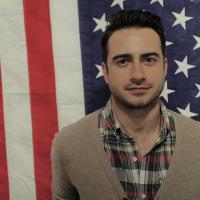 Matt Spicer is a 28-year-old filmmaker from Pennsylvania and a graduate of USC's School of Cinematic Arts. He has written numerous screenplays with frequent collaborator Max Winkler and produced Winkler's film "Ceremony" which premiered at Toronto in 2010. He currently lives in Los Angeles and is hard at work on his first feature.
Contact
Public Film Contact
Crystal Powell
crystal@electriccityent.com
(323) 654-7800
Still