Death of the Couch Potato: The Future of Social TV
Steve Jobs was famously quoted as saying "You watch television to turn your brain off and you work on your computer when you want to turn your brain on." The rapidly evolving field of Social TV is turning the belief that television is a passive viewing activity on its head. This panel will explore how some of the hottest brands in television are leveraging social TV to transform the viewing experience, re-shape content development and generate new revenue streams.
Presenters
David Beck
Head of Social Media
Univision
David Beck serves as the Head of Social Media at Univision Communications Inc., the leading media company serving Hispanic America. He is responsible for the expansion of Social Media efforts across Univision's broadcast, cable, digital video, mobile, radio, and live events platforms. To further drive discovery and increase engagement around Univision content across platforms, under Beck's leadership, Univision has successfully integrated Social TV experiences in its programming such as the LatinGRAMMY, Premios Juventud and Premio Lo Nuestro Award shows, hit dancing reality show "Mira Quien Baila" and daily daytime shows, "Despierta America" and "El Gordo y La Flaca." Additional social media integrations include Univision News Election coverage for two live "Meet the Candidates" events with President Obama and Governor Romney, the presidential debates and Election Day. As Head of Social Media, David has participated on several industry leading panels and conferences such as the Mashable Media Summit, Ad Age Social TV Summit, Latin Social TV Summit and at the National Association of Television Program Executives (NATPE). Mr. Beck was also chosen as the 2013 Latin Social TV Marketer of the Year.

Mr. Beck joined Univision in 2009, and most recently served as vice president of Strategic Initiatives for, and founding member of, the Office of the CEO, where he led initiatives focused on revenue and ratings growth opportunities as well as operational turnaround situations requiring extensive cross-functional coordination. Prior to Univision, he was with Bain & Company where he worked with companies such as Comcast, American Express, Arbitron, and top tier Private Equity firms on growth strategy and turn-around/change management. Earlier in his career, Mr. Beck held strategy and business development roles at MTV Networks and Viacom, and was an M&A Investment Banker. He received his MBA from the MIT Sloan School of Management, and his BA from Tufts University. Beck resides in New York City and you can be follow him on Twitter at @DBeckTweets.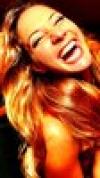 Hermione Way
Silicon Valley Video Dir
The Next Web
Hermione Way is a new media journalist, Reality TV personality, and entrepreneur. She currently resides in San Francisco. Way started Newspepper, an internet video production company in 2008 working with the BBC, Facebook, Paypal and Channel 4 to create and distribute video content online. She went on to have a regular slot talking about technology on Sky News. Her UK based blog Techfluff TV was a video partner of Techcrunch Europe and she now works as Silicon Valley Video Director for The Next Web. Way is also a featured cast member, along with her brother, on Start-Ups: Silicon Valley, a reality show on Bravo. She later launched a global start-up competition called StartUp World in 2012.

Jason Hoch
SVP of Customer Strategy
Echo
Hoch is a 17-year digital veteran, the last 10 years acting in senior leadership positions across a wide array of media and entertainment brands. Hoch most recently served as Senior Vice President of Digital Operations for WWE, where he led the Company's award-winning digital strategy across web, mobile, social and video platforms.
Prior to WWE, Hoch was Vice President of Product and Mobile Development for Discovery Communications' collection of Digital properties. Hoch was part of the HowStuffWorks.com leadership team that was acquired for $250 million in a 2007 acquisition by Discovery Communications.
Jason Hoch's work has been nominated for and won numerous awards in the Social TV space. Hoch is a frequent speaker at industry events and his work has been featured industry publications such as Mashable, The Next Web, Lost Remote and Tech Crunch.
Hoch holds bachelor degrees in political science and history from the University of Wisconsin-Madison.

Jesse Redniss
Digital VP
NBCUniversal/USA Network
Jesse Redniss, senior vice president, digital, USA Network

Jesse Redniss is senior vice president, digital, for USA Network where he spearheads the channel's Social TV initiatives, technology innovations, monetization strategies and content development for its digital properties. He is also responsible for expanding successful network executions to other NBCU properties with a focus on gaming.
With his vision and leadership, and the help of the USA digital team, Redniss has firmly established the channel as a trailblazer on several fronts: defining SocialTV and demonstrating best practices with the creation of Character Chatter, the network's proprietary SocialTV messaging platform; creating USA Anywhere, the network's second screen companion app; applying gaming mechanics site-wide as best exemplified by the award winning Club Psych; expanding the broadcast narrative off-channel via transmedia storytelling like the award winning graphic novel Burn Notice: A New Day; and launching standalone social games, such as the Emmy nominated PSYCH's HashTag Killer, which won the Shorty Award for Best Social Media Campaign for Television and the Social TV Summit Award for Best Cable Network Social TV Award.
Under Redniss' leadership, the digital team has also gained industry recognition through various awards, including two AdAge Media Vanguard Awards, Web Marketing Association for the Broadcast and TV web site of the year, for more than three years running (2007, 2008 and 2009), the 2008 Beacon Award, and two Addy awards. Redniss was named Social TV Marketer of the year by the Social TV Summit and Multichannel News ranked him as one of the 40 under 40 to watch in the digital world.
Before joining USA, Redniss worked at Tangible Media on the Atari and Midway games accounts and several leading advertising agencies specializing in media planning, buying and interactive strategy. He also held positions within the music industry at Volatile Media and SONY 550DMV.