Hunt or Be Hunted: Get the Design Job You Want
"Matchmaker, matchmaker, make me a match, find me a find, catch me a catch…",lyrics from Fiddler on the Roof about finding a perfect partner. Wouldn't it be great if you could have someone to guide you towards what is a match for you, advise you in your career life, help you weed through the losers to find the fabulous 'one' that will make you whistle on your way to work AND whistle on the way home?
In Hunt or Be Hunted - How to get the Design Job you Really Want, you will be privy to the insights and success stories of three of the industry's most respected representatives in their knowledge domains. You will also hear from a leading expert in the placement of designers. Each will relate real-world experience, guiding audience members through the maze of questions a designer has in this frenetic job market.
Who are you as a designer? What do you want to do, and how do you know it's the right thing.
What's your story? How to present yourself, your portfolio, and where you want to be.
Where should you be full time or freelance? What that means to your life, your career and how you are viewed.
When is it right? To look, to change, to know if this is the one.
How do you get there? Choosing the right company, assessing/selling to what they need, closing the deal.
Don't be left in the dark. Don't make blind decisions. Be informed, be guided, then be sure. Listen to these respected resources to help yourself to, "…find me the perfect match."
Presenters
Amy Jackson
UX Recruiter
AmyJacksonTalent LLC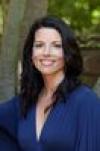 Gina Bianchini
CEO
Mightybell
Gina Bianchini
Gina Bianchini is passionate about how people use social software to organize and experience their interests and passions online and in the real world.
Bianchini was an early pioneer in social software, beginning work in this area in 2004 when she and Marc Andreessen co-founded Ning (www.ning.com), the first and largest social platform for interests and passions online. She served as CEO of Ning from its inception to March of 2010, at which time Ning had 90 million monthly unique visitors, 46 million registered users, and 300,000 monthly active social networks across entertainment, politics, education, and interests. In December 2011, Ning merged with Glam Media, a premier brand advertising company.
Today Bianchini is the CEO and founder of Mightybell (www.mightybell.com), a new social platform seeking to revolutionize how online groups form, organize, and grow around interests, passions and goals in 2012 and beyond. The company is coming out of its beta this spring.
Gina has been featured on Fortune Magazine's "40 under 40," Huffington Post's 10 technology "Ultimate Game Changers," and 7x7 magazine's "Hot 20" list. Gina and Ning have been featured in Fast Company, Wired, The New York Times, Fortune, Forbes, and The Wall Street Journal. She has also appeared on Charlie Rose, CNBC, and CNN.
Prior to founding Ning, Gina was Co-Founder and President of Harmonic Communications, an early advertising tracking, measurement, and optimization software company backed by Sequoia Capital and acquired by Dentsu. She started her career at Goldman Sachs & Co.
Bianchini serves on the board of directors of Scripps Networks Interactive (NYSE: SNI), which owns HGTV, The Food Network, The Travel Channel, The Cooking Channel, The DIY Network, and Great American Country.
She graduated with honors from Stanford University and received her M.B.A from Stanford Business School. She is an advisor to The Clayman Institute for Gender Research at Stanford University; and She Writes, the largest social network for women writers globally.
Jason Putorti
Co-founder
Votizen
Jason is Votizen's founding product designer and leads on product vision, visual design, and brand voice. Jason was the first designer hired at Mint.com in 2007 and held the leading role until Mint's acquisition, when he became a Designer-in-Residence for Bessemer Venture Partners. He's an advisor and mentor for 500 Startups, SV Angel, SSE Labs, and to many startups in Silicon Valley. In January 2012 he was named to Forbes 30 Under 30 for social media and mobile. He holds a Computer Science degree from the University of Pittsburgh, and was the youngest ever MFA candidate at Parsons School of Design.

Whitney Hess
User Experience Strategist
WhitneyHess.com