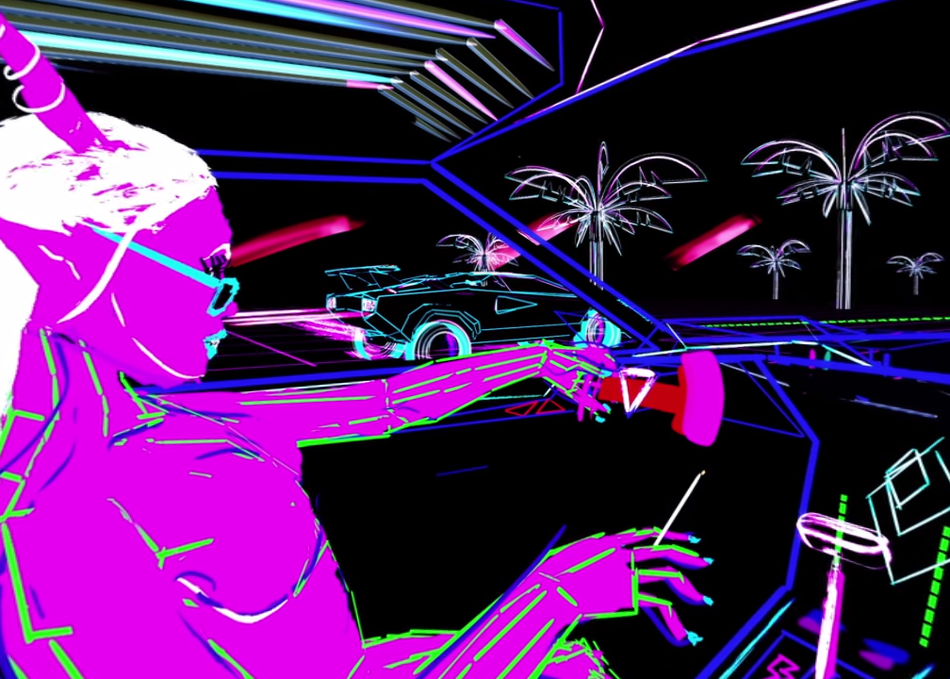 With art created in Google's Tilt Brush by super awesome Titmouse dudes, president and owner Chris Prynoski and VP and creative director, Antonio Canobbio, we will take you on a ride through a retro-futuristic landscape, with demons, space cars, crazy head things, and disembodied tongue-mouths. Featuring Night Club's single, "Show It 2 Me."
Year:
2017
Premiere Status: World Premiere
Genre: Animated, Experimental, Music, Sci-Fi
Screening Section: Virtual Cinema
Screening Category: Virtual Reality
Country: United States
Runtime: 4 mins
Mark Brooks, Dylan Carter
Director Bio
Mark Brooks is a writer, director and musician. His credits are writing/directing/starring in the feature film, Lil' Pimp (Bernie Mac, William Shatner), directing The Slim Shady Show (Eminem), and directing Moonbeam City (Rob Lowe) with his dark wave band, Night Club providing the soundtrack. Dylan Carter is an award-winning animator and director.
Credits
Director: Mark Brooks, Dylan Carter
Additional Credits: Directors: Mark Brooks and Dylan Carter, Producer: Chris Prynoski, Artists: Antonio Canobbio, Chris Prynoski, Dylan Carter, Music By: Night Club