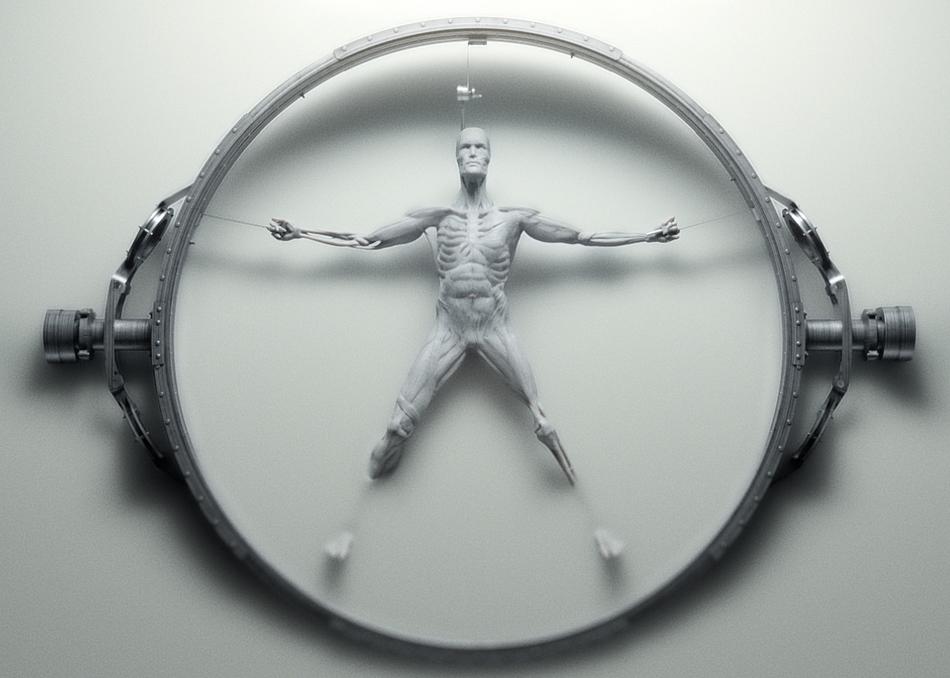 A blazing sun rises over the sierra of the American West—or is it an industrial lamp shining across the rib cage of an android skeleton? In Westworld's unsettling opening credits, it's hard to tell. And that's the point.
The show, about a Western theme park populated with humanlike robots, unnerves as much as it excites. The main title sequence welcomes you to a world in which things feel very much out of place.
Year:
2016
Genre: Drama, Sci-Fi, Western
Screening Section: Title Design Competition
Screening Category: Title Sequence
Country: United States
Runtime: 1 mins
Director Bio
Patrick Clair has an uncanny ability to seamlessly blend strong narratives with an engaging and communicative design aesthetic, pushing the limits of his craft. He's the man behind the iconic title sequences for "True Detective" and "Man in the High Castle" for which he won Emmys, and was nominated for his work on "Halt & Catch Fire" and "Daredevil."
Credits
Director: Patrick Clair
Additional Credits: Lead Animator and Compositor: Raoul Marks, Design: Paul Kim, Design: Jeff Han, Design: Felix Soletic, Storyboard Artist: Lance Slaton, Animator/Compositor: Yongsub Song, 3D Artist: Jose Limon, 3D Artist: Jessica Hurst, Supervising Producer: Carol Salek, Managing Partner: Jennifer Sofio Hall