Buzz Aldrin's Cycling Pathways To Mars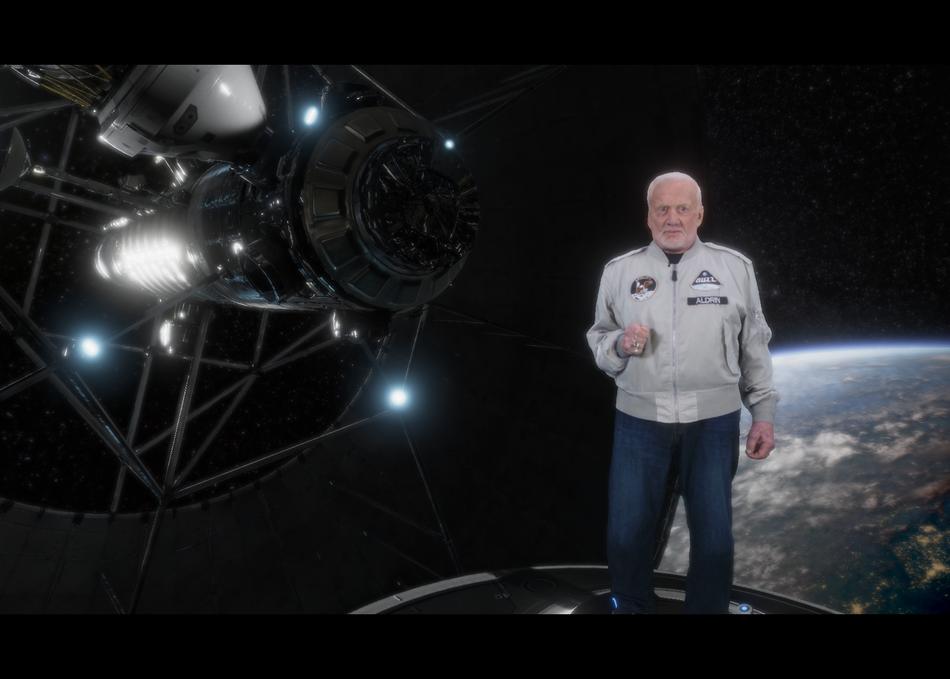 Buzz Aldrin is an American astronaut best known for piloting the Lunar Module on the Apollo 11 mission in 1969, and the second person to set foot on the moon. While it was a historic achievement, Dr. Aldrin wants to be remembered for more than just "kicking up moon dust." He wants his legacy to include laying the groundwork for a permanent human settlement on Mars, and he has a plan. This world's first holographic 'archival VR' project, created by 8i, will give viewers a unique opportunity to 'meet' the astronaut through his hologram today, and will give future generations a chance to experience his legacy, long after mankind has made the journey to Mars.
Year:
2017
Premiere Status: World Premiere
Genre: Documentary
Screening Section: Virtual Cinema
Screening Category: Virtual Reality
Country: United States
Runtime: 9 mins
Lex Halaby (Creative), Daniel Schechter (Production), Guil Rambelli (3D)
Director Bio
With over a decade in the interactive space, Lex Halaby has become known for directing evocative VR experiences through a narrative lens. Schechter produced hit Documentary Atari : Game Over before joining 8i as Head of Development. Rambelli is the Lead 3D Artist at 8i, focusing on VR/AR environments and experiences.
Credits
Director: Lex Halaby (Creative), Daniel Schechter (Production), Guil Rambelli (3D)
Executive Producer: 8i: Daniel Schechter, Amy Sezak
Producer: Danilo Moura
Screenwriter: Buzz Aldrin, Andy Aldrin, Lex Halaby, Christina Korp
Cinematographer: NA
Editor: NA
Production Designer: NA
Sound Designer: Tim Gedemer
Music: Francesco Ferrini
Principal Cast: Buzz Aldrin
Additional Credits: Co-Executive Producer: Danilo Moura, Holograhic Post Producer: Isaac T. Valdez, Developers: Tom Campbell, Esta Chang, VR Supervisors: Bud Myrick, John Heller, Environment Artist: Pat Goodwin, Coordinator: Peter Denny, Capture Line Producer: David "Foots" Footman, Senior Programmer: Leo Cremer, Lead Programmer: Binh Vu, Lead Game Graphic Artist: Christian Larsen