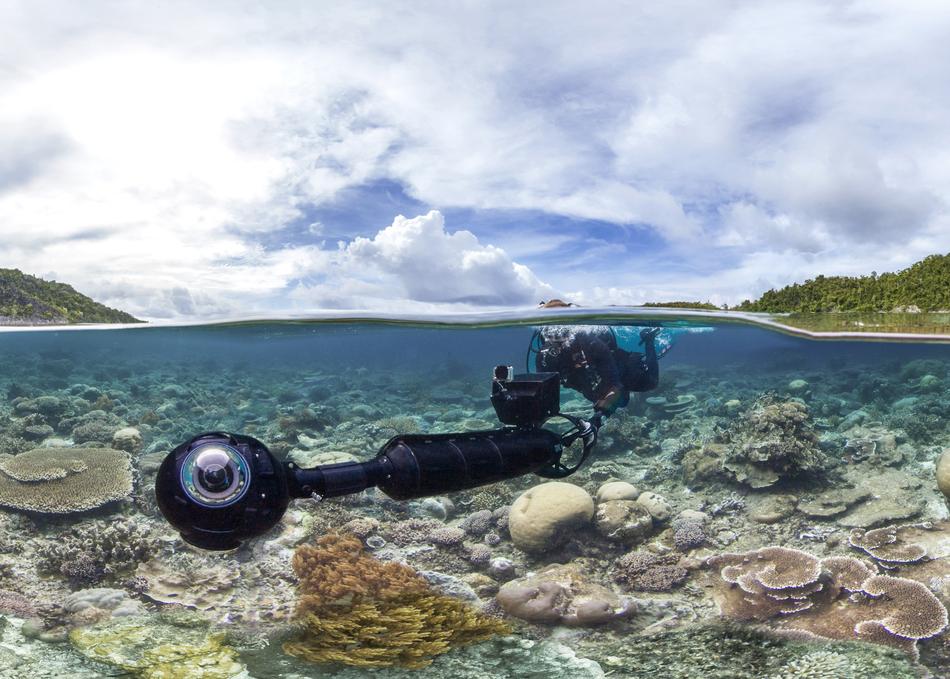 "Chasing Coral" taps into the collective will and wisdom of an ad man, a self-proclaimed coral nerd, top-notch camera designers, and renowned marine biologists as they invent the first time-lapse camera to record bleaching events as they happen. Unfortunately, the effort is anything but simple, and the team doggedly battles technical malfunctions and the force of nature in pursuit of their golden fleece: documenting the indisputable and tragic transformation below the waves. With its breathtaking photography, nail-biting suspense, and startling emotion, "Chasing Coral" is a dramatic revelation that won't have audiences sitting idle for long.
Year:
2017
Genre: Documentary, Thriller
Screening Section: Festival Favorites
Screening Category: Documentary Feature
Country: United States
Runtime: 93 mins
Director Bio
Jeff Orlowski is the founder of Exposure Labs and served as director, producer, and cinematographer on Chasing Ice, which screened at Congress, the White House and the United Nations, and has received an Academy-Award nomination for Best Original Song, and won a 2014 News and Documentary Emmy® award for Outstanding Nature Programming.
Credits
Director: Jeff Orlowski
Executive Producer: David J. Cornfield, Linda A. Cornfield, Ryan W. Ahrens, Jill K. Ahrens
Producer: Larissa Rhodes, Jeff Orlowski
Screenwriter: Davis Coombe, Vickie Curtis, Jeff Orlowski
Cinematographer: Jeff Orlowski, Andrew Ackerman
Editor: Davis Coombe
Sound Designer: Dustin Cawood
Music: Dan Romer, Saul Simon MacWilliams
Principal Cast: Richard Vevers, Zackery Rago, Dr. John "Charlie" Veron, Trevor Mendelow, Andrew Ackerman, Professor Ove Hoegh-Guldberg, Dr. Mark Eakin, Dr. Ruth Gates, Dr. Joanie Kleypas, Dr. James Porter, Dr. Phil Dustan, Dr. Justin Marshall
Additional Credits: Co-Producer: Stacey Piculell, Associate Producers: Shari Sant Plummer & Daniel Plummer, Shannon O'Leary Joy, Donna & Kevin Gruneich, Jeff Seibert, Lynda Weinman & Bruce Heavin, Wayne Chang, Greg Brockman and Jenny Lee, Nion McEvoy, William Donnelly, Andrea van Beuren, Ginny Jordan, Gretchen Sisson, Assistant Editors: Patrick Behan, Tim Kaminski, Dave Wruck, Cinematography by: Andrew Ackerman, Tom Bergmann, Matt Schultz, Mark Crawford, Zackery Rago, Drew Levin, Underwater Cinematography: Jeff Orlowski, Andrew Ackerman, Shawn Heinrichs, Matt Schultz, Zackery Rago, Christophe Bailhache, Danny Copeland, Markus Mende, Larkin Carey, Toby De Jong, Craig Musburger, Kimberly Jeffries, Patrick Behan, Additional Music: Mark A. Crawford, In Association With: Argent Pictures, The Kendeda Fund, In Partnership With: The Ocean Agency, View Into The Blue, Colorist: Will Cox, Re-Recording Mixer: Pete Horner