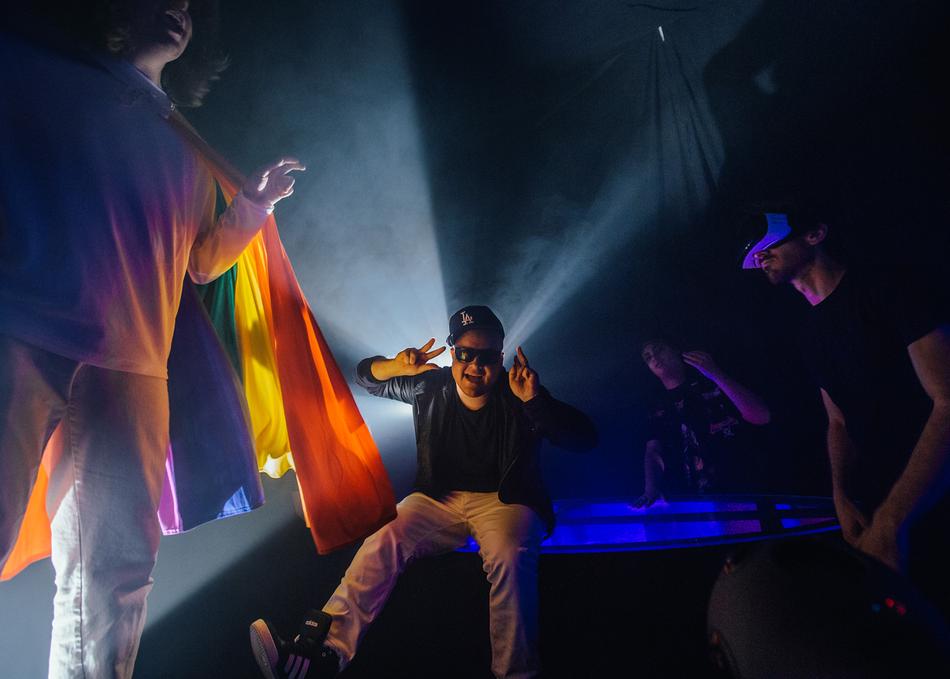 A parent drops you off at the Spectrum Laboratory Studio for the first time. You walk through the parking lot, a little overwhelmed and anxious but encouraged to try this new experience. As you enter the studio, one student introduces you to the Spectrum Laboratory and a few students who begin singing and playing music together. The tour turns into a cornucopia of sound and color as everybody sings together about overcoming the challenges of autism through art. As the song comes to a resolution, you find yourself in the middle of a beautiful, diverse, loving family who is ready to embrace you as one of their own.
Year:
2017
Premiere Status: World Premiere
Genre: Documentary, Experimental, Family, Musical
Screening Section: Virtual Cinema
Screening Category: Virtual Reality
Country: United States
Runtime: 5 mins
Director Bio
Roberto Drilea works in documentary and fiction, film and VR, creating experiences that reflect and refract human complexity and transcend boundaries imagined and imposed upon us. Raised in Romania, he graduated from Northwestern University and lives in NY, working as a director, DP and editor under his boutique production banner, Pixel & Rhyme.
Credits
Director: Roberto Drilea
Executive Producer: Lauren Burmaster
Producer: Amy Seidenwurm, Paula Cuneo, Joanne Sprague
Screenwriter: Roberto Drilea, Garth Herberg, Jason Weissbrod
Cinematographer: Roberto Drilea
Editor: Roberto Drilea
Production Designer: Collins Schude
Sound Designer: Robert DeMarco
Music: Garth Herberg and the kids of Spectrum Labs
Principal Cast: Atticus Baldwin, Dani Bowman, Nick Brode, Domonique Brown, Faith Butterfield, Atticus Couger, Willow Cox, Simone Dahl, Steven Felder, Zoey Frankel, Chloe Grusq, Spencer Harte, Abbey Lutes, Charlie Randolph, Lucas Salutsky, Jake Tashjian, Tara Tighiouart, Max Tuber, Brandon Vreeland, Michele Vreeland, Rio "Soulshocka" Wyles, Isabella Hoffman
Additional Credits: Associate Producer: Shelly McGee, Production Coordinator: Lexi Sloan, Executive Consultant (Spectrum Laboratory): Jason Weissbrod, Costumes: Carla Guenthner, Make-Up : Marcel Banks, Make-Up Assistant: Catherine Paschen, Choreographer: Erin Murray, Camera Operator: Colton Maddox, Camera Assistant: Samuel Spahn, Post-Production : ReelFX