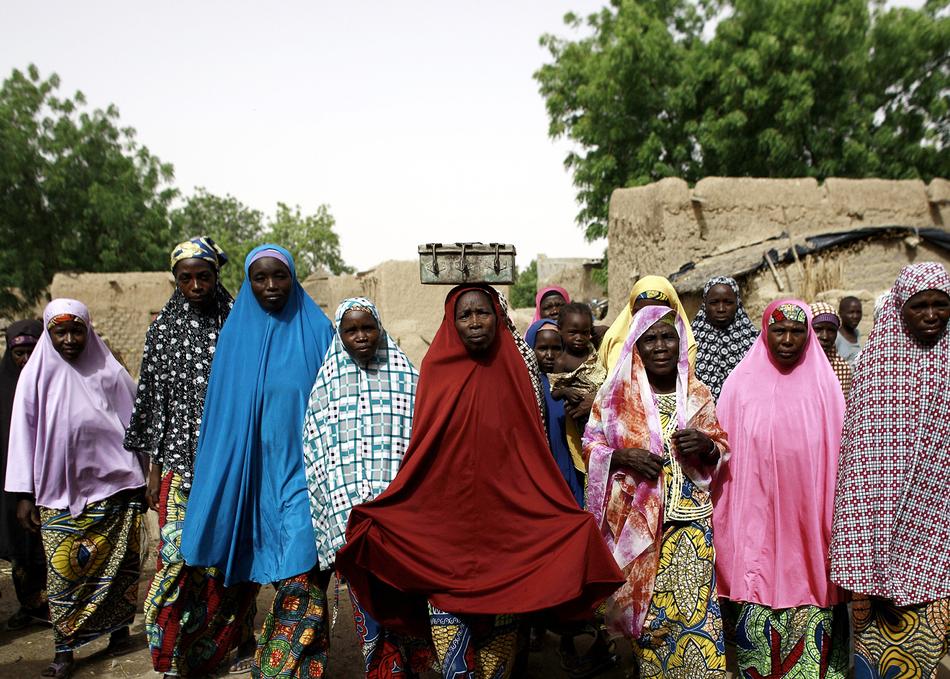 When Fatchima was a child, she had no space to dream. Her life in rural Niger was a difficult mix of poverty, drought, and isolation. At age 14, her parents forced her to marry. Two decades ago, she began participating in a women's financial empowerment program in her village. They call themselves Mata Masu Dubara (Women on the Move). Over time, she's been able to save money and unlock a better future for her granddaughter, Nana, who now attends school and has dreams that Fatchima never had as a girl.
"Women on the Move" is an Oculus VR for Good project in conjunction with CARE.
Year:
2017
Premiere Status: World Premiere
Genre: Documentary, Experimental
Screening Section: Virtual Cinema
Screening Category: Virtual Reality
Country: Niger, United States
Runtime: 6 mins
Director Bio
Shannon Carroll is an artist, filmmaker and creative entrepreneur based in Brooklyn, NY. She is Founder of Vivid Story, a studio harnessing the power of visual storytelling for causes. She produces compelling visual narratives for social enterprises to authentically connect with core audiences.
Credits
Director: Shannon Carroll
Executive Producer: Lauren Burmaster
Producer: Shannon Carroll, Kate Crosby, Paula Cuneo, Brian Feagans, Raegan Hodge, Andisheh Nouraee, Amy Seidenwurm, Craig Sinclair, Joanne Sprague, Elizabeth Delaune Warren
Screenwriter: Shannon Carroll, Kate Crosby, Brian Feagans, Raegan Hodge, Andisheh Nouraee
Cinematographer: Raegan Hodge
Editor: Shannon Carroll, Kate Crosby
Sound Designer: Sam Chintha
Additional Credits: Location Manager: Zakari Insa, Rakiétou Hassane Mossi, Electrician: Abdoulkader Lawali Dango, Associate Producer: Shelly McGee, Post-Production: ReelFX