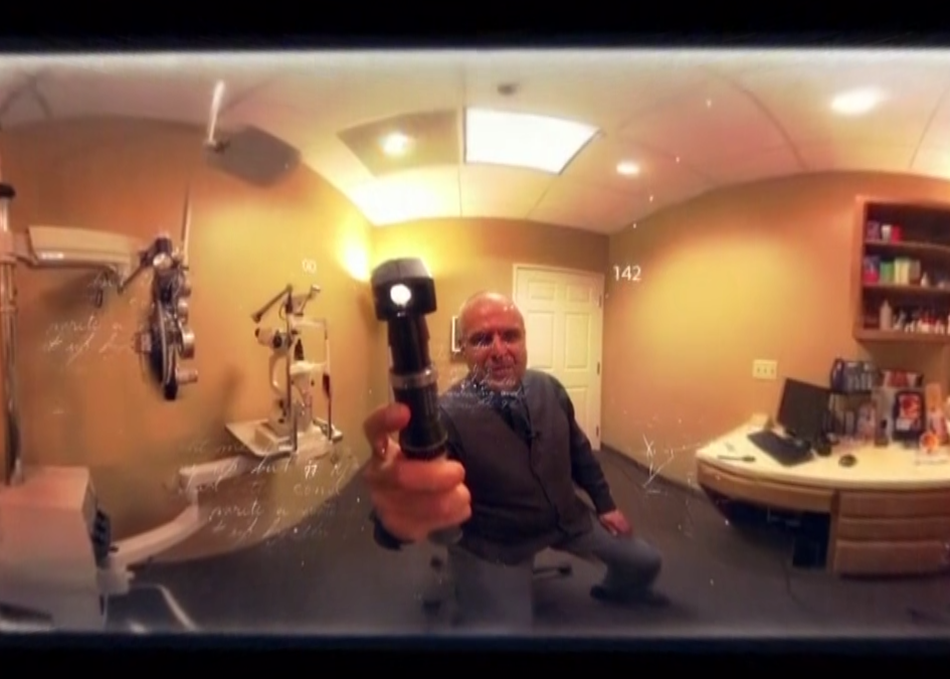 Nearly seven in 10 Americans experience some form of discrimination, yet 85% of Americans consider themselves to be unprejudiced. The reason might be that we're actually discriminating unintentionally based on what we see—whether it's race, age, gender, religion, sexuality, or disability. This is called implicit bias. Step inside an optometrist's office as he encourages us to examine our eyes and minds for implicit bias. This VR film places you mere feet away from six different individuals and lets you look into their eyes, challenge your assumptions, see beyond labels, and rethink bias.
"See Beyond Labels is an Oculus VR for Good project in conjunction with Love Has No Labels/Ad Council
Year:
2017
Premiere Status: World Premiere
Genre: Documentary, Experimental
Screening Section: Virtual Cinema
Screening Category: Virtual Reality
Country: United States
Runtime: 7 mins
Director Bio
CEO for StoryUP, a virtual & mixed reality media company creating stories to lift people up. Sarah Hill holds a provisional patent on VR story therapy using brain waves. She is a former TV journalist for the NBC & CBS affiliates in mid-Missouri. Founder of honoreverywhere.com for aging Vets. 12 time mid-America Emmy award-winning Storyteller.
Credits
Director: Sarah Hill
Producer: Paula Elias
Screenwriter: StoryUP Studios
Cinematographer: Kenneth Leija
Production Designer: Quanah Leija-Elias
Music: Deborah McAlexander
Principal Cast: Dr. Sahba Jalali, Deborah McAlexander, Babette Rose, Trav Pittman, Kelly Daniela Norris, Dr. Cyndi Frisby, Estella Lorett
Additional Credits: Casting: StoryUP Studios, Post-Production: ReelFX, Photogrammetry: Ben Kreimer, Cameras Provided by: Nokia Technologies, Special Thanks: Advanced Vision, Ad Council, Kamal Sinclair, StoryUP Studios, Estella Loretto, Dance Arts, Bravo Performances