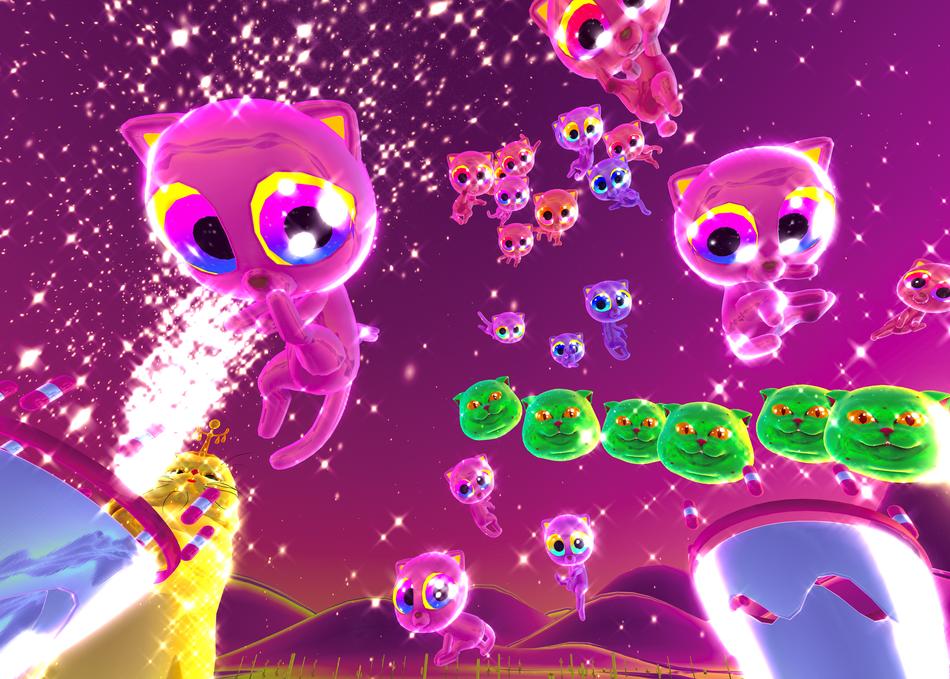 "Chocolate," set to the song of the same name by Giraffage, is a wondrous VR music experience created by Tyler Hurd and presented by Viacom NEXT. In this psychedelic cat-centric world, your hands transform into cannons that spray cute, colorful chrome kittens onto a circle of people performing a ritualistic dance just for you, their robot god. You shoot giant shock waves into the vast, liquid-like landscape while a herd of giant cat heads migrate in the distance, and a massive tribal chief cat celebrates by spraying champagne. Everything is shiny and glimmering, smooth and sexy, cute and strange, overwhelming and astonishing. Coming soon for the HTC Vive and Oculus Rift.
Year:
2017
Genre: Animated, Experimental, Music
Screening Section: Virtual Cinema
Screening Category: Virtual Reality
Country: United States
Runtime: 4 mins
Director Bio
Tyler is a person who created a delightful VR short film called "BUTTS" and a nonsensically joyful VR music video for the song "Old Friend" by Future Islands which premiered at Tribeca 2016 and the critics seemed to enjoy. A person who is happy when things are not serious. And most notably, a person who writes bios about himself in the 3rd person.
Credits
Director: Tyler Hurd
Executive Producer: Viacom NEXT: Chaki Ng, Robert Ruffler, David Liu
Producer: Adam Rogers
Music: Chocolate by Giraffage
Additional Credits: Concept Art: Jesse Balmer, 3D Artist: Frederik Storm, Animation and Programming: Tyler Hurd, VFX Artist: John Zwicker