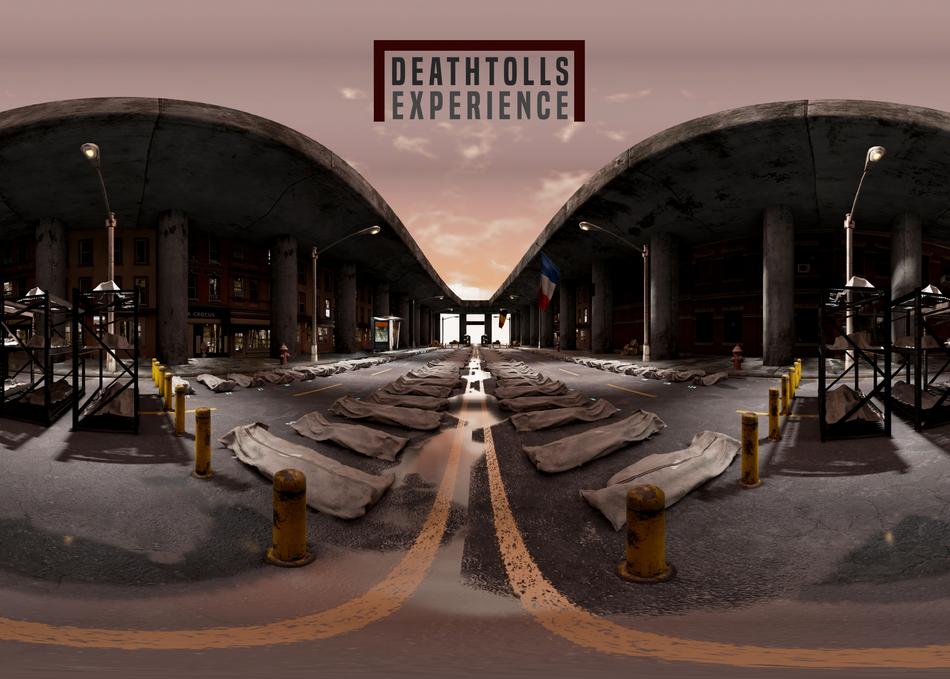 With "DeathTolls Experience," up-and-coming Iranian virtual reality artist Ali Eslami is seeking to resensitize the general public to the reality behind the abstract statistics on the hundreds of thousands of deaths in the Middle East. When news media bombard us with facts and figures every day, they gradually lose their emotional urgency. Eventually, our brains automatically filter out this dry "data reality," even though it is crying out for our attention. The war in Syria is a good example. Eslami takes this psychological effect as the starting point for an investigation of how virtual reality can not only restore empathy, but also provide a context to news reports.
Year:
2016
Premiere Status: U.S. Premiere
Genre: Documentary
Screening Section: Virtual Cinema
Screening Category: Virtual Reality
Country: Iran, Islamic Republic of
Runtime: 8 mins
Director Bio
Ali Eslami is award-winning Computer artist based in Tehran,Iran (born 1991). he has been working with VR technology since 2014. He develops and designs VR Experiences to explore new pathway in this emerging medium. besides VR He's been Spanning through varied genres in Computer art mostly Focused on 3D art.
Credits
Director: Ali Eslami
Executive Producer: Ali Eslami
Producer: Ali Eslami
Screenwriter: Ali Eslami
Sound Designer: Ali Eslami
Music: Nima Pourkarimi (a.k.a Umchunga)
Additional Credits: Music: Nima Pourkarimi