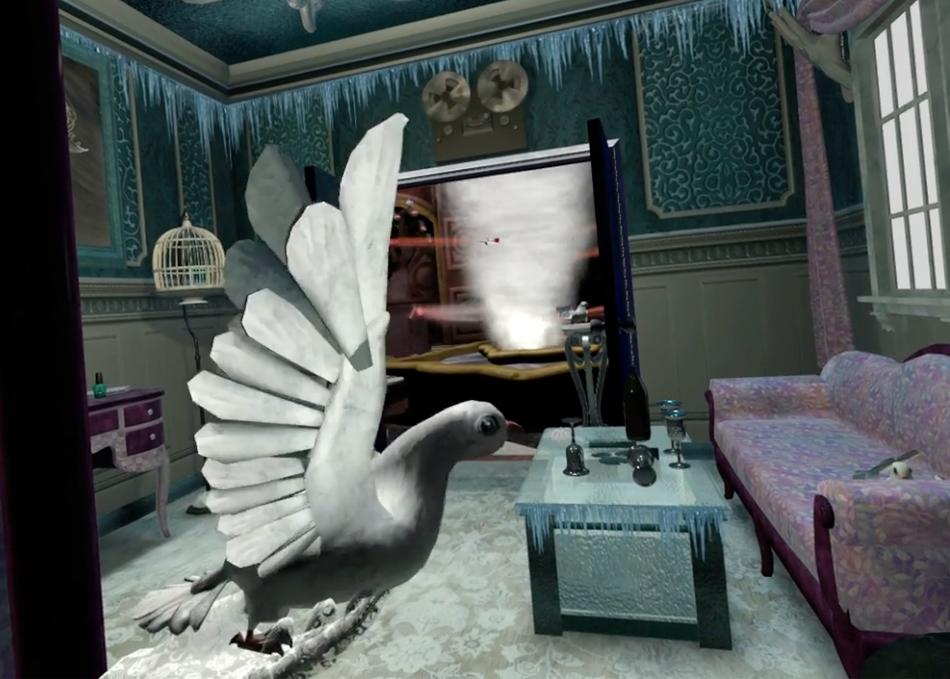 A door to an abandoned temple. A whispering column of wind. Are objects really singing as they move through the air, or is it just your weary, fatigued mind manifesting a melody from idle pieces of luxury littered around your bedroom? From Viacom NEXT and musician Hot Sugar comes a Virtual Reality experience where you move between worlds to layer melodies in a hungry tornado; seeking in part, to unlock a song that has been eluding you your whole life.
Year:
2017
Premiere Status: World Premiere
Genre: Animated, Fantasy, Music, Mystery
Screening Section: Virtual Cinema
Screening Category: Virtual Reality
Country: United States
Runtime: 8 mins
Director Bio
Nick Koenig known as Hot Sugar, is the founder of a musical philosophy referred to as Associative Music. Viacom NEXT is working on the future of entertainment with a focus on VR, exploring and producing interactive music experiences, narrative worlds and games.
Credits
Director: Viacom NEXT, Hot Sugar
Executive Producer: Chaki Ng, Rob Ruffler, David Liu
Producer: Mac Lotze, Rob Ruffler, David Liu
Sound Designer: Nick Koenig
Music: Nick Koenig
Additional Credits: Director: Nick Koenig, Director: David Liu, Director: Chaki Ng, Director : Rob Ruffler, VR Developer: Justin Ou Yang, Sarah Chen, Hill Xiaoshan Lu, VR Artist: Dave Palumbo, Tina Liao, Maya Mahalingham