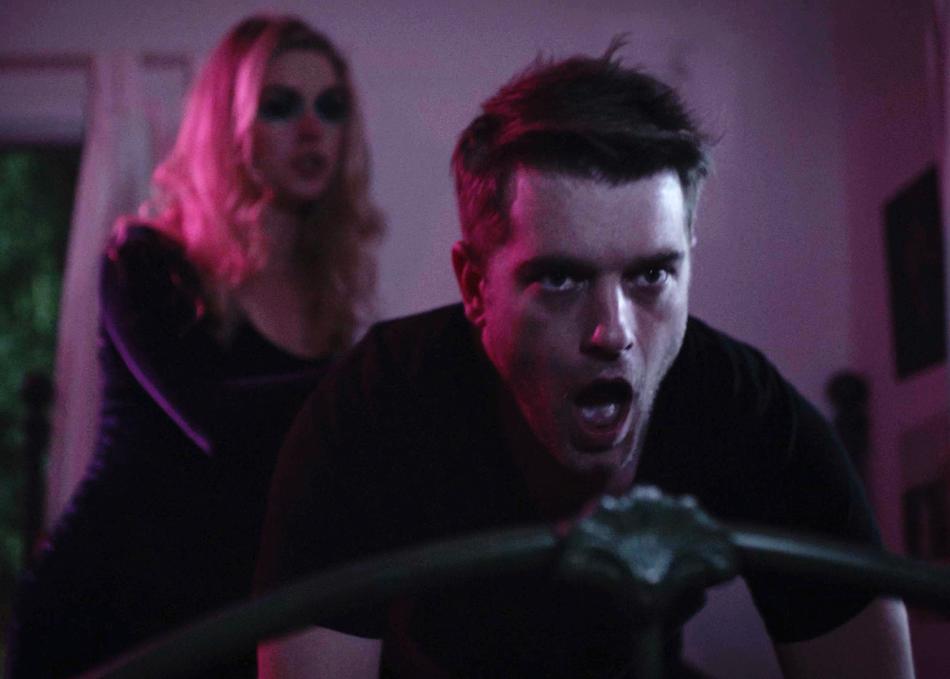 "Whiskey Fist" is a short film that uses absurd and vulgar comedy to probe the sensitive social sphincter holding back a much-needed dialogue on the obstacles to empathy between genders. It's set in the world of "branding", where our protagonist, Justin, is an intern. Young Justin seems in certain danger of assimilating into the misogyny of his environment and becoming a douchebag. But one night a mysterious blonde impregnates him with a bottle of high-end whiskey -- magical realism ensues.
Premiere Status: World Premiere
Genre: Comedy, Fantasy
Screening Section: Midnight Shorts Competition
Screening Category: Narrative Short
Country: United States
Language: English
Runtime: 11 mins
Director Bio
Gillian Wallace Horvat is a Los Angeles-based filmmaker, writer and film programmer. Her short "Kiss Kiss Fingerbang," starring Anton Yelchin, Kate Lyn Sheil and Buck Henry was awarded the Grand Jury Prize in its category at the 2015 SXSW Film Festival. She is also the producer of the Sam Fuller doc, "A Fuller Life" which premiered at Venice in 2013.
Credits
Director: Gillian Wallace Horvat
Producer: Sarah Winshall, Daniel Waters, Gillian Wallace Horvat
Screenwriter: Gillian Wallace Horvat
Cinematographer: Olivia Kuan
Editor: Robin Schwartz
Production Designer: Dayna Smith
Sound Designer: Chase Everett
Music: Phil Beaudreau
Principal Cast: Chase Williamson, Heather Kafka, Peter Vack, Jonny Mars, Megan Mercier, Lacey Dorn