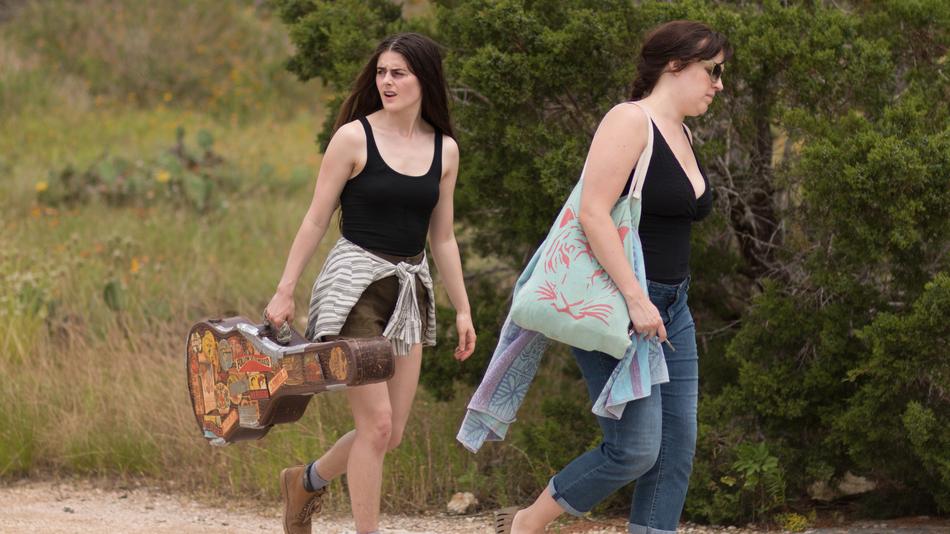 A young British woman named Sinaloa comes to Texas to find Merle, her half-sister by way of their dead country musician father. It doesn't take long for Sinaloa to charm her way into Merle's life. Her singing awakens something in Merle and erases some of the lingering doubts about their shared bloodline. But an all-too-familiar chaos comes with it, which soon starts to unravel Merle's stable world—her job, her upcoming marriage, and an already tense relationship with her mother, Patricia. And while the family music legacy brought this stranger to town, darker motives are woven into the songs she sings, showing glimpses of a violent rage that's been building for years.
Year:
2017
Premiere Status: World Premiere
Genre: Drama, Music, Thriller
Screening Section: Narrative Feature Competition
Screening Category: Narrative Feature
Country: United States
Runtime: 98 mins
Julia Halperin, Jason Cortlund
Director Bio
Julia Halperin and Jason Cortlund are a directing team based in Austin, Texas. Their debut feature "Now, Forager" premiered at IFF Rotterdam and New Directors/New Films. The film earned "Two Thumbs Up" from Roger Ebert and an IFP Gotham Award nomination for Breakthrough Director.
Credits
Director: Julia Halperin, Jason Cortlund
Executive Producer: Bruce Beresford, Ian Brownell, Henry V. Alfano
Producer: David Hartstein, Nancy Schafer
Screenwriter: Jason Cortlund
Cinematographer: Jonathan Nastasi
Editor: Eva Claire
Production Designer: Diz Jeppe
Sound Designer: Chris Keyland
Music: Chris Brokaw
Principal Cast: Allison Tolman, Sophie Reid, JoBeth Williams, Luis Bordonada, Larry Jack Dotson, Butch Hancock, Bob Livingston, The Mastersons
Additional Credits: Music Consultant: Colin Gilmore