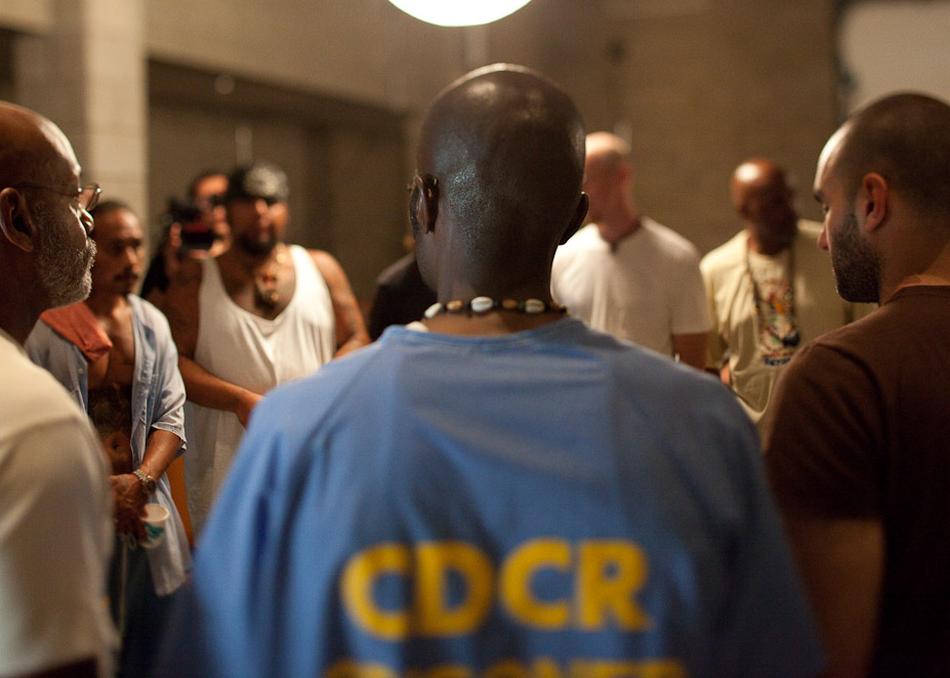 Set inside a single room in Folsom Prison, "The Work" follows three men from outside as they participate in a four-day group therapy retreat with level-four convicts. Over the four days, each man in the room takes his turn at delving deep into his past. The raw and revealing process that the incarcerated men undertake exceeds the expectations of the free men, ripping them out of their comfort zones and forcing them to see themselves and the prisoners in unexpected ways. "The Work" offers a powerful and rare look past the cinder block walls, steel doors and the dehumanizing tropes in our culture to reveal a movement of change and redemption that transcends what we think of as rehabilitation.
Year:
2017
Premiere Status: World Premiere
Genre: Documentary
Screening Section: Documentary Feature Competition
Screening Category: Documentary Feature
Country: United States
Language: English
Runtime: 87 mins
Jairus McLeary, Gethin Aldous
Director Bio
Jairus McLeary is a court videographer and filmmaker. "The Work" is his first documentary. He spent several years gaining the trust of the convicts in order to film. Gethin Aldous directs motion capture for a major video gaming company. After his own experience at Folsom he joined forces with Jairus. This is his second documentary feature.
Credits
Director: Jairus McLeary, Gethin Aldous
Executive Producer: James McLeary, Rob Allbee, Gethin Aldous
Producer: Alice Henty, Jairus McLeary, Eon McLeary, Miles McLeary, Angela Sostre
Cinematographer: Arturo Santamaria
Editor: Amy Foote
Sound Designer: John M. Davis
Additional Credits: Production Sound Recordist: Thomas Curley, Additional Camera: Matthew Rudenberg, Assistant Camera: Miles McLeary, Boom Operator: Brian Curley, Stills Photographer: Joe Wigdahl, Production Coordinator: Joel Henry, Assistant Editors: Tim McCarthy, Mike Vass, Miles McLeary, DI Colorist: Will Cox
Contact
Sales Agent
Andrew Herwitz