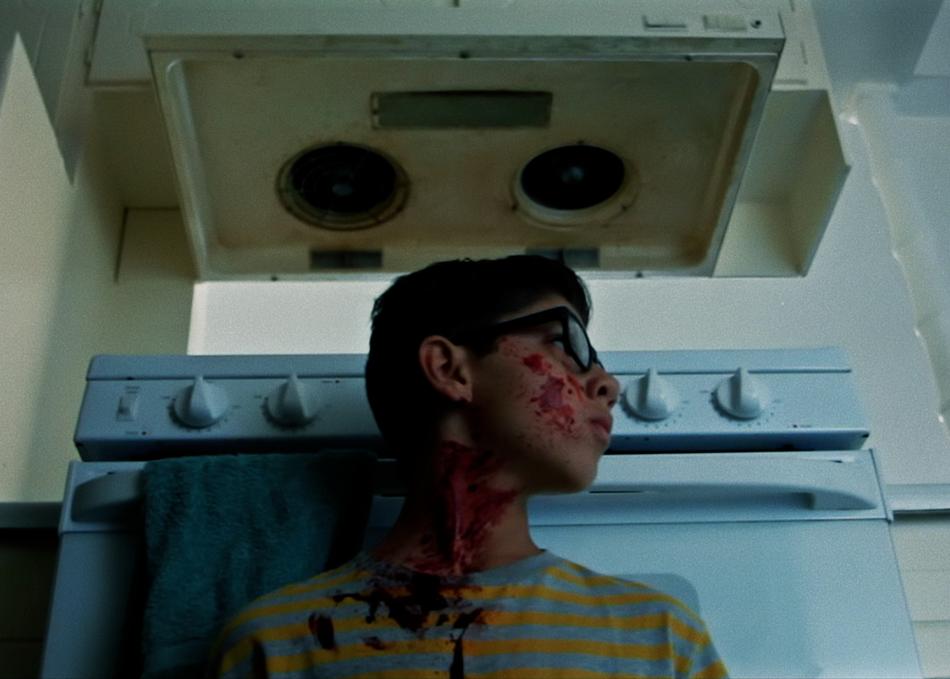 "The time has come," the Walrus said.
And all the little Oysters stood and waited in a row.
Year:
2017
Premiere Status: World Premiere
Genre: Horror, Sci-Fi, Thriller
Screening Section: Midnight Shorts Competition
Screening Category: Narrative Short
Country: United States
Language: English
Runtime: 5 mins
Santiago C. Tapia, Jessica Curtright
Director Bio
Santiago and Jessica co-direct/write/edit. Santiago's a first generation Peruvian-American from Brooklyn and attended Harvard University. Jessica's background is in theater, ballet, and opera in The States and abroad. Growing up on a steady diet of Hitchcock, Twilight Zone, Lovecraft, and King, they're rabid lovers of the thriller/horror/sci-fi genres.
Credits
Director: Santiago C. Tapia, Jessica Curtright
Executive Producer: Couper Samuelson
Producer: Santiago C. Tapia, Jessica Curtright
Screenwriter: Santiago C. Tapia, Jessica Curtright
Cinematographer: Santiago C. Tapia
Editor: Santiago C. Tapia, Jessica Curtright
Music: Morgan Z. Whirledge
Principal Cast: Leslie Gladney, Jenna Johnson, Jessica Ladian, Lindsay Lewis, Tom Martin, Marc Munguia, Skyle Phillips
Additional Credits: Co-Producer: Efren Ramirez