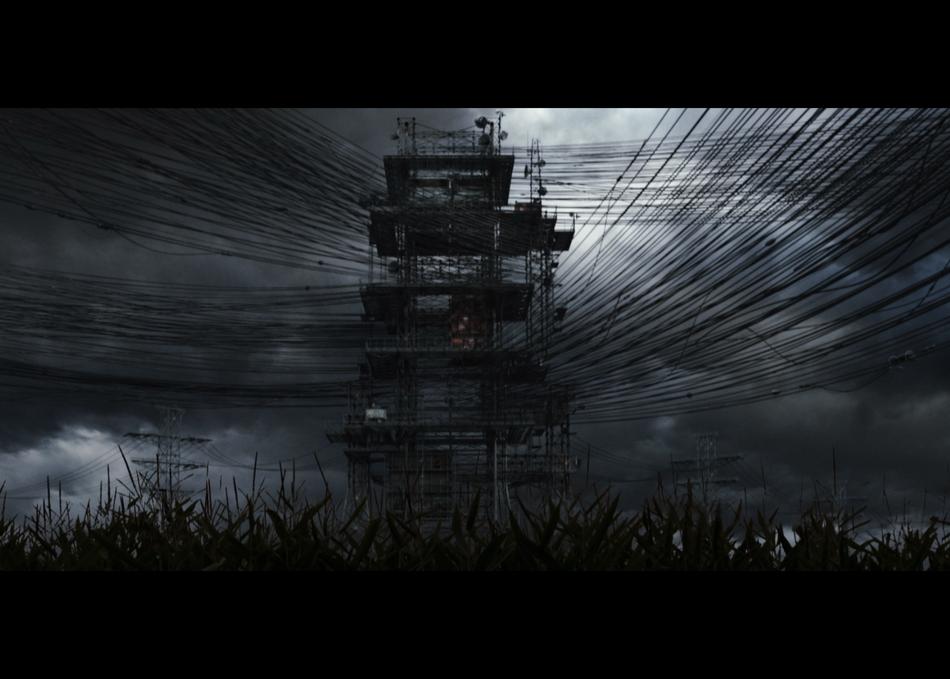 A man is driving his way to an unknown destination. Next to him, on the passenger seat is a laptop and metal VR goggles. Electric light poles and wires are flying by.. The man stops the car and gets out. A huge undefinable structure connecting all the electric wires together is appearing behind the cornfield.
Year:
2016
Genre: Sci-Fi
Screening Section: Title Design Competition
Screening Category: Title Sequence
Country: Netherlands
Language: Russian
Runtime: 2 mins
Director Bio
Guido Ekker is a visual effects artist and director for films and commercials. Created visuals effects for The Mill, London and Postpanic, Amsterdam. In his spare time developing concepts and short films.
Credits
Director: Guido Ekker
Additional Credits: DOP: Jeroen Kiers, Music: Einar Sv. Tryggvason, Producer: Liene Berina, Wardrobe: Elisabeth Ruijgrok, Prop maker: Vincent Mensink, Visual effects: Guido Ekker, Dimos Hadjisavvas, Sounddesign: Gijs Den Hartogh, Ui Design: Doma Harkai