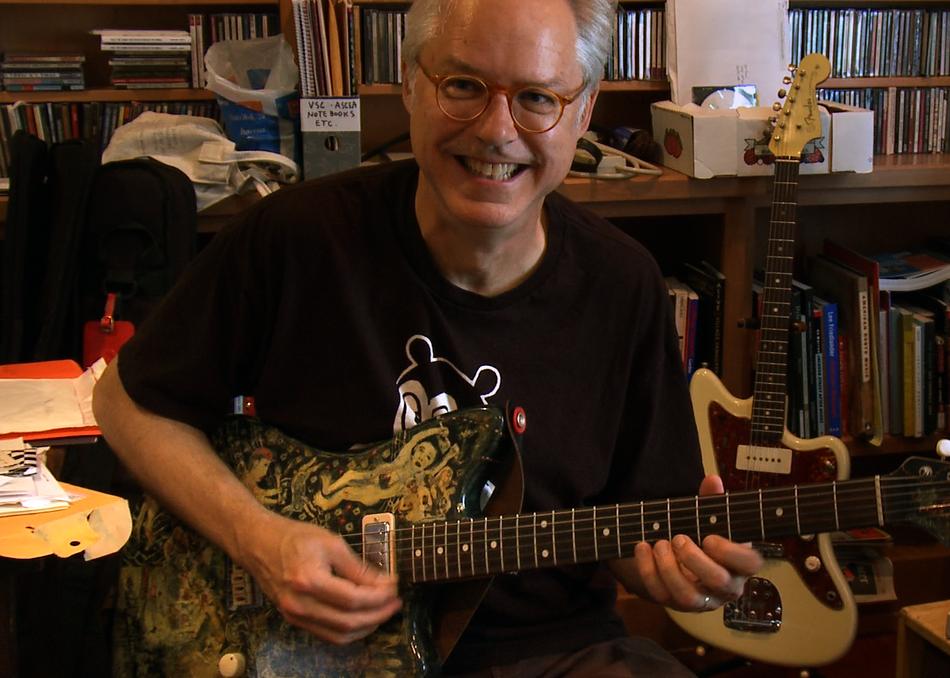 A character portrait of anti-archetype guitar hero, Bill Frisell, this nuanced film traces the ideas and processes that shaped Frisell's music, and provides rare insight into the mind and personality of one of the significant musicians of recent decades. Full of live music, revealing stories, and intimate access to the normally reclusive Frisell, various collaborations are followed from development to fruition, including the last ever performance of the Paul Motian Trio with Frisell and Joe Lovano. Also featuring Bonnie Raitt, Hal Willner, Paul Simon, Joey Baron, Jim Hall, Jason Moran, Nels Cline, Mike Gibbs, John Zorn, Jack DeJohnette, John Abercrombie, Kenny Wollesen and Tony Scherr.
Year:
2017
Premiere Status: World Premiere
Genre: Music
Screening Section: Documentary Feature Competition
Screening Category: Documentary Feature
Country: Australia
Language: English
Runtime: 114 mins
Director Bio
Emma Franz is a filmmaker and musician whose projects have taken her to 35 countries. Her first music feature film, the award-winning Intangible Asset No. 82, screened at SXSW, HotDocs, AFI SIlverdocs and other significant festivals around the world. Franz produced, directed, shot and edited "Bill Frisell, A Portrait."
Credits
Director: Emma Franz
Producer: Emma Franz
Screenwriter: Emma Franz
Cinematographer: Emma Franz
Editor: Emma Franz
Music: Bill Frisell
Principal Cast: Bill Frisell, Paul Motian, Jim Hall, Mike Gibbs, Jason Moran, Jim Woodring, Joey Baron, Tony Scherr, Kenny Wollesen, John Zorn
Additional Credits: Sound Post: Andrew McGrath, Music Recording: Claudia Engelheart, Marc Urselli, Adam Muñoz, Eric Elterman, Ben Franz, Dialogue Recording: Emma Franz
Contact
Sales Agent
Jan Rofekamp