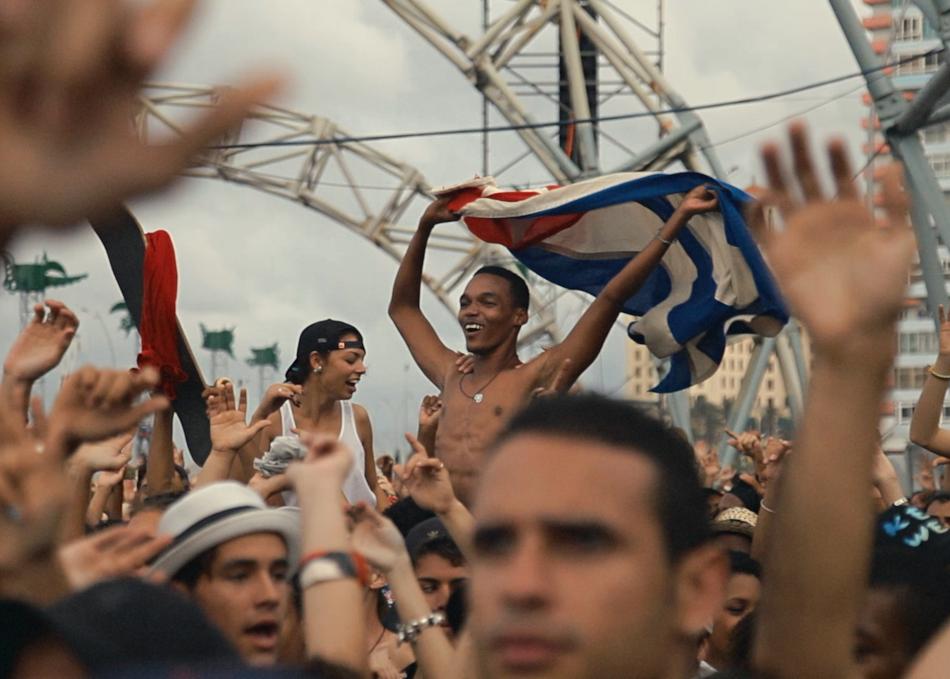 2015 was a landmark year for superband Major Lazer. After topping the charts with their international hit single "Lean On," the band staged a world tour, mounting elaborate shows not only in traditional destinations, but also in more challenging locations around the globe. The group furthered their mission with a free concert in the unlikeliest of venues - downtown Havana, Cuba, where no American band at the height of their fame had previously been allowed to perform. Without knowing whether anyone in the country even knew who they were, they hoped to reach a potential crowd of 50,000. After half a million exuberant fans showed up, music history was made on a massive scale.
Year:
2017
Genre: Documentary, Music
Screening Section: 24 Beats Per Second
Screening Category: Documentary Feature
Country: Cuba, United States
Language: English and Spanish with English Subtitles
Runtime: 85 mins
Director Bio
Austin Peters is a director living in NYC. Raised in LA, he went on to study film at NYU's Tisch School of the Arts. He has directed two short-form documentaries: "Braids," starring Lupita Nyong'o for Vogue, and "NYC, 1981," a companion piece to the film "A Most Violent Year." His Chvrches's "Empty Threat" was named one of 10 best music videos of 2015.
Credits
Director: Austin Peters
Executive Producer: Kevin Kusatsu, Andrew Mcinnes, Noah Rothman
Producer: Jack Turner, Wesley Pentz, Jay Peterson
Cinematographer: Deering Regan
Editor: Sheila Shirazi, Zac Stuart-Pontier, Ezra Paek
Sound Designer: Jon Tropea
Music: Ben Flesch
Principal Cast: Diplo, Jillionaire, Walshy Fire
Additional Credits: Executive Producer: Todd Lubin, Executive Producer: Kristin Patrick, Executive Producer: Ellen Healy Pietrapaolis, Co-Executive Producer: Leah Culton-Gonzalez, Co-Executive Producer: Trevor Engelson, Executive in Charge of Production: Eve Frederick, Story Producer: Jauretsi Saizarbitoria, Additional Editing: Andres Arias, Additional Editing: Pete Hedberg, Additional Editing: Nathan Carpenter
Contact
Sales Agent
Submarine