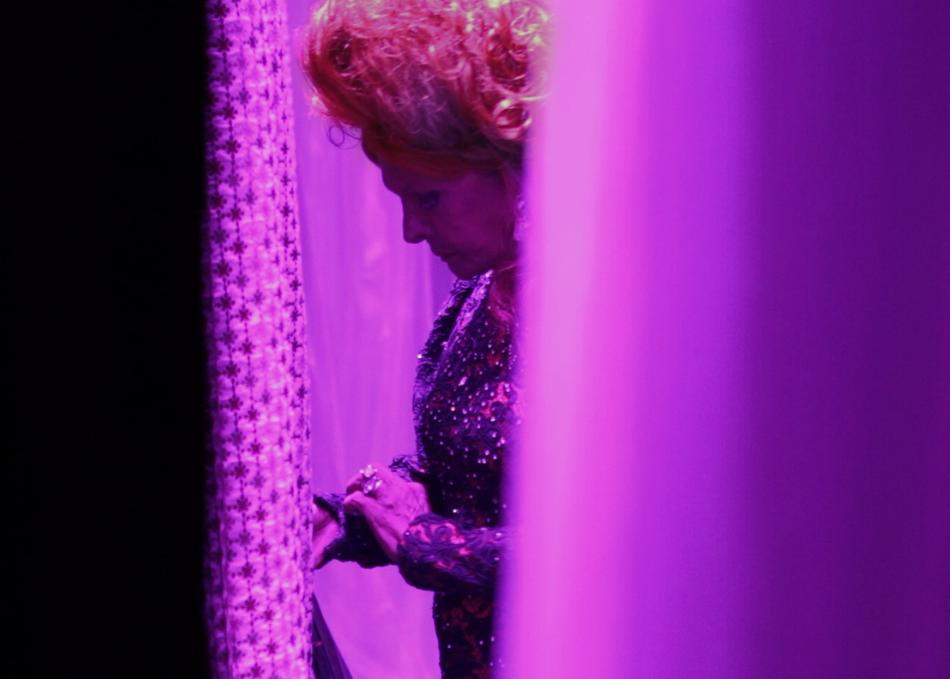 Eight iconic characters from the first generation of transvestite artists in Brazil challenged the moral of a country at the height of a rigid military dictatorship, in the 1960s, when they used to perform a show called Divinas Divas. One of the first stages to feature men dressed as women was the Rival theatre, run by Americo Leal, the director's grandfather. Through archival footage and recent interviews, the documentary observes their 50-year careers on stage in different dimensions, leading us to understand these lives as a work of art, but also as a political act, struggling for human rights and individual freedoms in Brazil of yesterday and today.
Year:
2016
Premiere Status: North American Premiere
Genre: Documentary
Screening Section: Global
Screening Category: Documentary Feature
Country: Brazil
Language: Portuguese with English Subtitles
Runtime: 109 mins
Director Bio
Leandra Leal's career started at age 13, when she starred in "The Oyster and the Wind," for which she won the best actress award at the Biarritz Film Festival. In the Latin American scenery, she has been awarded the best actress at the Fenix Awards and also nominated for the Platinum Awards, both for "A Wolf at the Door." She has worked in 25 films.
Credits
Director: Leandra Leal
Executive Producer: Carol Benjamin
Producer: Carol Benjamin, Leandra Leal, Natara Ney, Rita Toledo
Screenwriter: Carol Benjamin, Leandra Leal, Lucas Paraizo, Natara Ney
Cinematographer: David Pacheco
Editor: Natara Ney
Sound Designer: Vinicius Leal
Music: Plinio Profeta
Principal Cast: Rogéria, Jane di Castro, Divina Valéria, Eloina dos Leopardos, Camille k, Brigite de Buzios, Fujika de Holliday, Marquesa
Additional Credits: Associate Producers: Bianca Villar, Fernando Fraiha, Karen Castanho