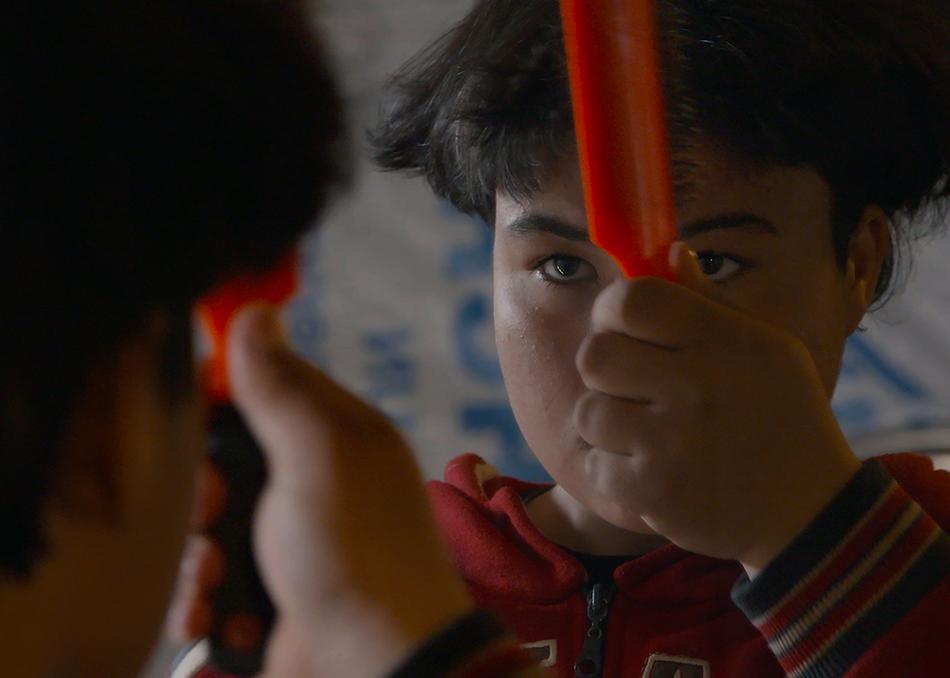 Fourteen-year-old Nidal is one of the 4.8 million Syrians who have been displaced by war. Born female, Nidal has identified as a boy since he was nine years old which coincided with their escape from Syria. As his body starts to mature, he is forced to navigate the complexity of his circumstances in the confines of a refugee camp and a culture that cannot comprehend gender fluidity.
Year:
2016
Premiere Status: World Premiere
Genre: Documentary
Screening Section: Documentary Shorts Competition
Screening Category: Documentary Short
Country: Lebanon, United States
Language: Arabic with English Subtitles
Runtime: 15 mins
Director Bio
Born and raised in Baghdad, Iraq, filmmaker Tarek Turkey has a unique and raw approach to finding and capturing challenging stories. His genuine interest and investment in the lives of those he films give his documentaries an intimate and multi-faceted perspective. His latest work "Daughters of Paradise" was nominated for a Webby Award in 2016.
Credits
Director: Tarek Turkey
Executive Producer: Amy Emmerich, Stone Roberts.
Producer: Shannon Gibson
Cinematographer: Tarek Turkey
Editor: Chuck Divak
Sound Designer: Chadi Razook
Music: George Cessna
Principal Cast: Nidal, Khaldyia, Salah
Additional Credits: Post Production Supervisor: Stacy Scripter, Production Coordinator: Mohammed Dakroub, Sound Mixer: John Tropea, Colorist: Chris Allen, Post Supervisor: John Rovito, Production Management: Allison Ochiltree