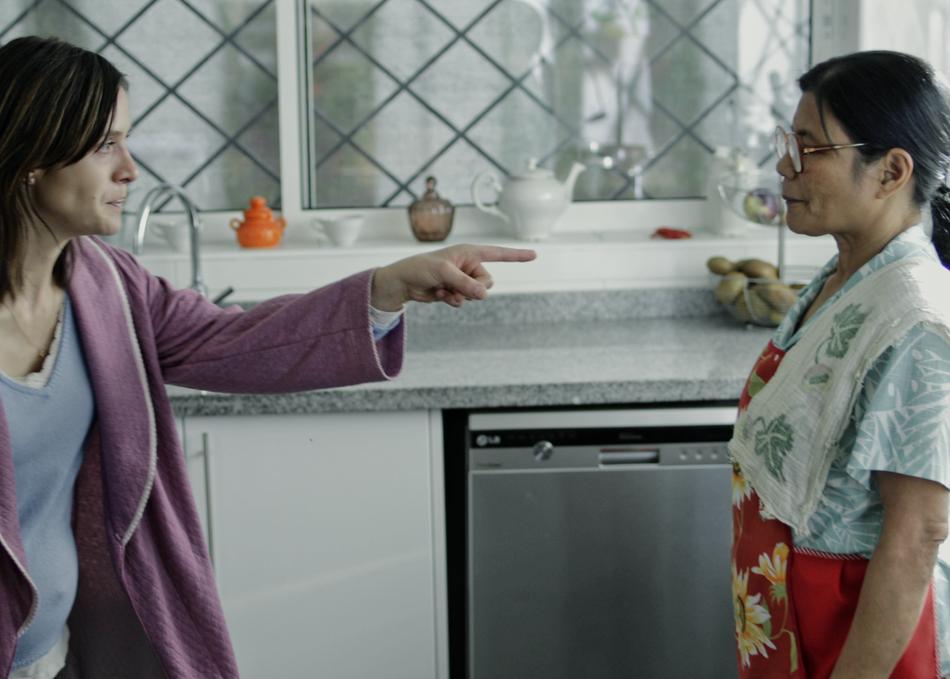 Diana Prieto is pregnant and taking care of her first child, Martin who has a child development problem, has become overwhelming. She has no one to help her while her husband Tomas spends months working in Asia. Diana's at her breaking point with Martin when Luz, a gifted caregiver from the Philippines, steps in to help.
Martin quickly begins improving under Luz's supervision, but Diana's worried that he's only being taught to speak Filipino. Diana begins to suspect that Luz is using the language barrier and voodoo to turn Martin against Diana and into something far more sinister…
Year:
2016
Premiere Status: North American Premiere
Genre: Thriller
Screening Section: Narrative Spotlight
Screening Category: Narrative Feature
Country: Chile
Language: Spanish with English Subtitles
Runtime: 95 mins
Director Bio
Aaron Burns is an American film director, screenwriter and actor. He is best known for his work in "Grindhouse" ('07), "Planet Terror" ('07), "The Green Inferno" ('13) and "Knock Knock" ('15). His first feature film "Blacktino" ('11) was part of several festivals and he won "best director" at the New York International Film Festival.
Credits
Director: Aaron Burns
Executive Producer: Nicolás López, Aaron Burns, Carlos Hansen
Producer: Miguel Asensio Llamas, Nicolás López
Screenwriter: Aaron Burns
Cinematographer: Antonio Quercia
Editor: Diego Macho Gomez
Production Designer: Marichi Palacios
Sound Designer: Mauricio Molina
Music: Manuel Riveiro
Principal Cast: Daniela Ramirez, Cristobal Tapia Montt, Aida Jabolin, Matias Bassi, Ignacia Allamand, Nicolás Durán
Contact
Public Film Contact
Aaron Burns
Sobras International Pictures
aaronburns@me.com
512-826-3610