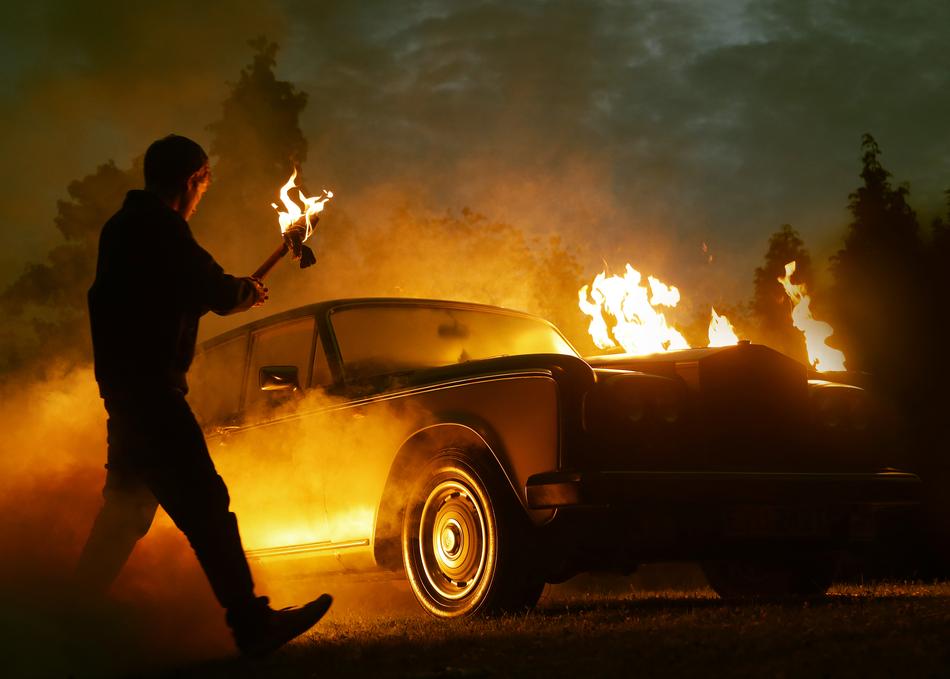 With it's raw energy and stream of consciousness plot, "Us and Them" is a backlash against the drone of British period dramas. Danny is an ordinary working class kid who is tired of the rough deal he faces. His plan? To start a revolution by streaming attacks against the one percent on the web. His goal? To terrify the elite into bringing about change.
Writer/director Joe Martin taps into his blue collar roots to capture the zeitgeist of outsider politics that have gripped the western world. In "Us and Them" he lays bare the inequality and anger that wrong footed the media and led to the shock events of Brexit and Trump's victory.
Year:
2017
Premiere Status: World Premiere
Genre: Crime, Drama, Thriller
Screening Section: Narrative Spotlight
Screening Category: Narrative Feature
Country: United Kingdom
Language: English
Runtime: 83 mins
Director Bio
Joe was supposed to work on the railways like the rest of his family, but avoided getting a proper job and went to film school instead. The young writer/director has won awards from the Royal Television Society, been named a 'hotshot' by UK trade paper Broadcast and screened in competition at Tribeca. "Us and Them" is his feature fiction debut.
Credits
Director: Joe Martin
Executive Producer: Jeremy Sokel, Bob Palmer, David Osborn Cook, Kirsty Bell
Producer: Danielle Clark
Screenwriter: Joe Martin
Cinematographer: Stefan Mitchel
Editor: Joe Martin
Production Designer: Niina Topp
Sound Designer: Vanesa Lorena Tate
Music: Vanesa Lorena Tate
Principal Cast: Jack Roth, Tim Bentinck, Andrew Tiernan, Daniel Kendrick, Sophie Colquhoun, Paul Westwood, Carolyn Backhouse, Louis Dempsey
Additional Credits: Casting Director: Shakyra Dowling, Costume Designer: Alison McLaughlin
Contact
Sales Agent
Parkland Pictures