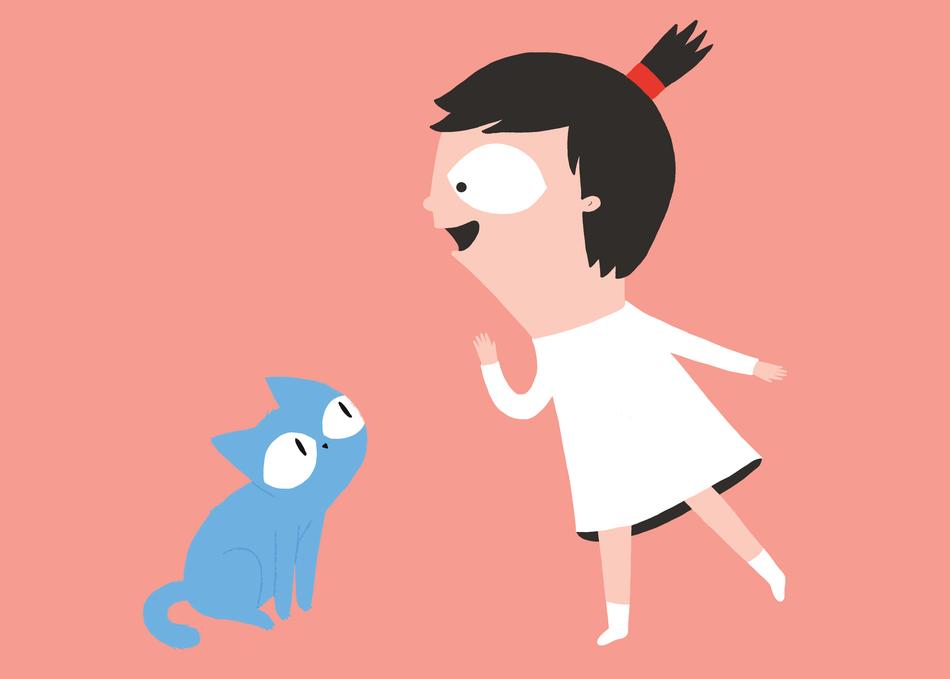 Catherine is a young girl who loves pets.
Maybe even a bit too much...
Catherine is completely smitten with her cat, they do everything together. Her cat is there for her, and comforts Catherine when she is bullied. Growing up, Catherine lives alone with her cat. Having her cat close to her is what makes her happy. Across the street lives Dwight. He tries everything to be part of her life.
Will Catherine ever notice him?
Year:
2016
Premiere Status: North American Premiere
Genre: Animated
Screening Section: Animated Shorts Competition
Screening Category: Animated Short
Country: Belgium
Runtime: 11 mins
Director Bio
Britt loves to draw and tell stories. Working in animation makes her happy every day! She likes chocolate, indie music, Totoro and riding her bike. If she is reincarnated, she hopes to come back as a cat named Fluffy. She is currently developing an animated series about pets and writing a children's book.
Credits
Director: Britt Raes
Executive Producer: Karim Rhellam
Producer: Karim Rhellam
Screenwriter: Britt Raes
Cinematographer: Britt Raes
Editor: Britt Raes
Production Designer: Britt Raes
Sound Designer: Gregory Caron
Music: Pieter Van Dessel
Principal Cast: Braden Lunsford, Madison Reeves, Rudi Rok
Additional Credits: Backgrounds: Bram Algoed, Animation: Oskar De Rycker, Animation: Olivier Vanden Bussche, Animation: Serge Lenaers, Animation: Lenny Biesemans, Animation: Sarah Rathe, Compositing: Wannes Aelvoet, Mentor: Julia Pott
Contact
Sales Agent
Sève Films