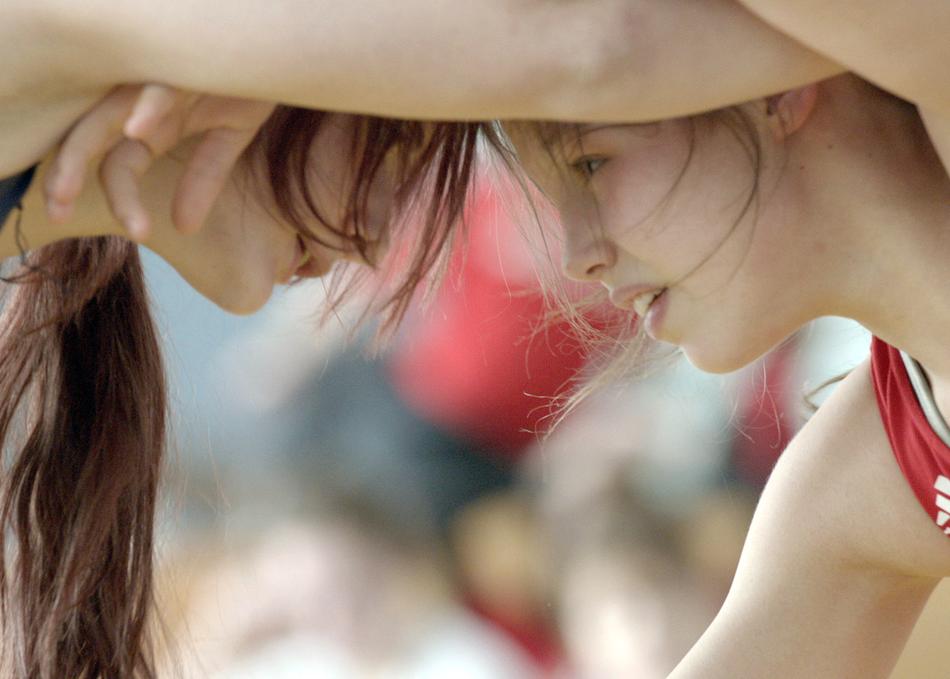 Janny, Lisa, Debby and Michelle are 12 years old when they leave home. The "Elite School of Sport" at Frankfurt/Oder, a boarding school in East German tradition is where they move to. They grow up in a strict corset of training schedules, weight classes and pressure to perform. Being wrestlers, they all dream of a championship title, though off the mat, each girl fights her very own battle: Janny is searching for her standing within the group, Debby fights her own expectations, Lisa is homesick and Michelle quarrels with her weight.
The documentary "Win by Fall" follows the wrestlers trying to find their place, as well as away from competitive rankings.
Year:
2016
Premiere Status: North American Premiere
Genre: Documentary, Family, Sports
Screening Section: Global
Screening Category: Documentary Feature
Country: Germany
Language: German with English Subtitles
Runtime: 81 mins
Director Bio
Anna Koch is born in 1982 in Sindelfingen/Germany. In 2003 she is drawn to Berlin to become a filmmaker. After several years of apprenticeship in the film and theatre world, she begins studying directing in 2006 at the German Film & Television Academy Berlin (dffb). The long-term observation "Win by Fall", is her first feature documentary.
Credits
Director: Anna Koch
Producer: Anna Wendt, Fabian Winkelmann, Jolanka Hoehn, Romana Janik
Screenwriter: Anna Koch, Julia Lemke
Cinematographer: Julia Lemke
Editor: Martin Reimers, Henrike Dosk
Sound Designer: Jana Irmert
Music: Kurt Koch, Jana Irmert
Principal Cast: Lisa, Janny, Debora, Michelle
Additional Credits: Sound Recordist: Alexandra Praet, Sound Mix: Jan Pasemann, Colour Grading: Christine Hiam
Contact
Public Film Contact
Josephine Settmacher (dffb)
German Film & TV Academy Berlin (dffb)
j.settmacher@dffb.de
+49 -(0)30 - 257 59 - 152