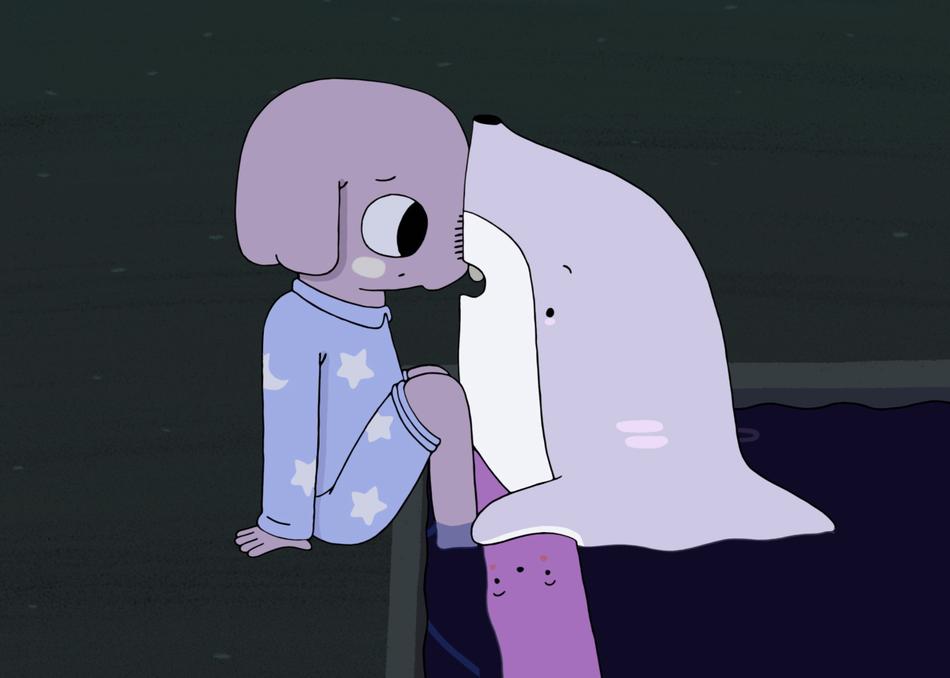 Oscar and his best friend, Hedgehog, just got dropped off at Summer Camp. Once all the parents leave the island, all of the strangeness lurking beneath the surface starts to come out. Aliens exist, horses become unicorns and there are monsters under the bed.
Year:
2016
Genre: Animated, Comedy, Family, Fantasy
Screening Section: Animated Shorts Competition
Screening Category: Animated Short
Country: United States
Language: English
Runtime: 8 mins
Director Bio
Julia Pott graduated from an MA in Animation from the Royal College of Art in 2011. Her animations have screened at festivals worldwide including Sundance, SXSW and Annecy. She was named one of the 25 New Faces of Film by Filmmaker Magazine and an Indie Film Breakout by Indiewire. She is currently a staff writer for "Adventure Time."
Credits
Showrunner: Julia Pott
Director: Julia Pott
Executive Producer: Rob Sorcher, Brian A. Miller, Jennifer Pelphrey, Curtis Lelash
Producer: Nate Funaro, Scott Malchus
Screenwriter: Julia Pott
Editor: Rob Getzschman
Production Designer: Julia Pott, Ben Adams, Joy Ang, Rose Blake, Graham Falk, Jessica Yost
Sound Designer: Tony Orozco
Principal Cast: Ashley Boettcher, Thomas Vaethroeder, Anna Strupinsky, Kathleen Wilhoite, Judd Hirsch