Paa Joe & The Lion
Mar 15, 2017 | 3:45pm – 4:57pm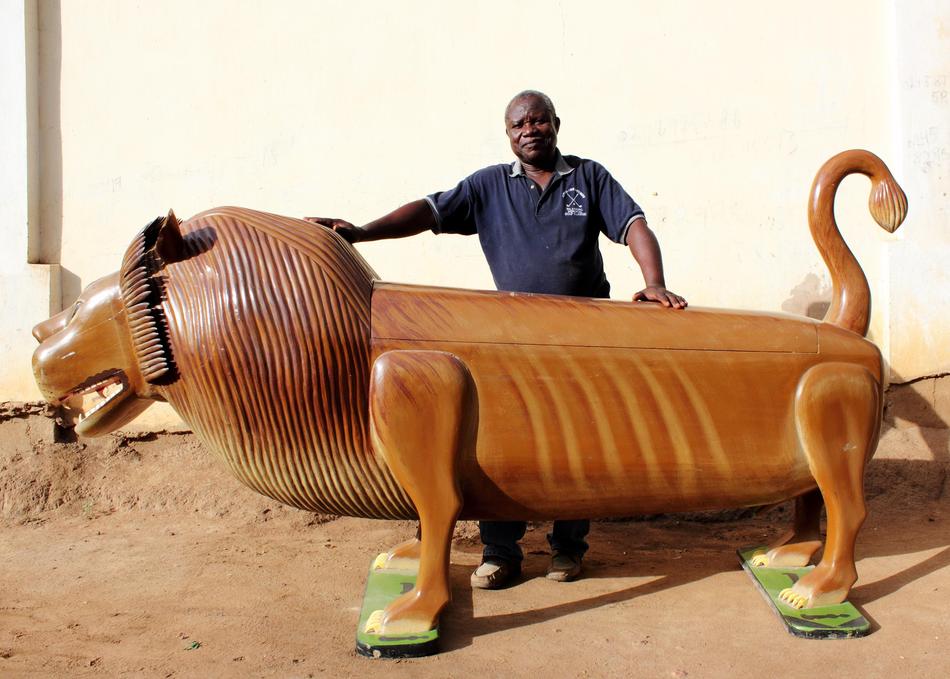 Ghana. Inside a dusty shack sleeps Paa Joe, the world renowned Grandfather of the fantasy coffin trade.
He dreams of his bygone days: bringing money home in briefcases, work being shipped the world over. Now he sleeps as the cars hurtle passed. There are no customers, no tourists – there are no coffins to make. His son dreams too, of returning his father to his former glory and rebuilding the family legacy together.
Over the next four years they stand side-by-side, conquering love and death and embracing a life changing opportunity to travel to the UK to undertake an artist residency. It is the start of their future together – father and son, master and apprentice, Paa Joe and The Lion
Year:
2016
Premiere Status: North American Premiere
Genre: Documentary
Screening Section: Visions
Screening Category: Documentary Feature
Country: Ghana, United Kingdom
Language: English
Runtime: 72 mins
Director Bio
Benjamin Wigley is an artist and filmmaker whose work explores journeys we make in life. His projects are often realised in the space between art and documentary, allowing the viewer an immersive, experiential journey. His short film, "P.S. Your Mystery Sender," played SXSW in 2012, and now he's back with his debut feature, "Paa Joe & The Lion."
Credits
Director: Benjamin Wigley
Executive Producer: Brian Hill, Caroline Cooper Charles, Miles Morland
Producer: Anna Griffin
Cinematographer: Benjamin Wigley
Editor: Benjamin Wigley
Sound Designer: CJ Mirra
Additional Credits: Original Poetry & Narration: Benjamin Zephaniah
Contact
Sales Agent
Taskovski Films
Primary Entry: Platinum Badge, Film Badge
Secondary Entry: Music Badge, Interactive Badge, Film Festival Wristband