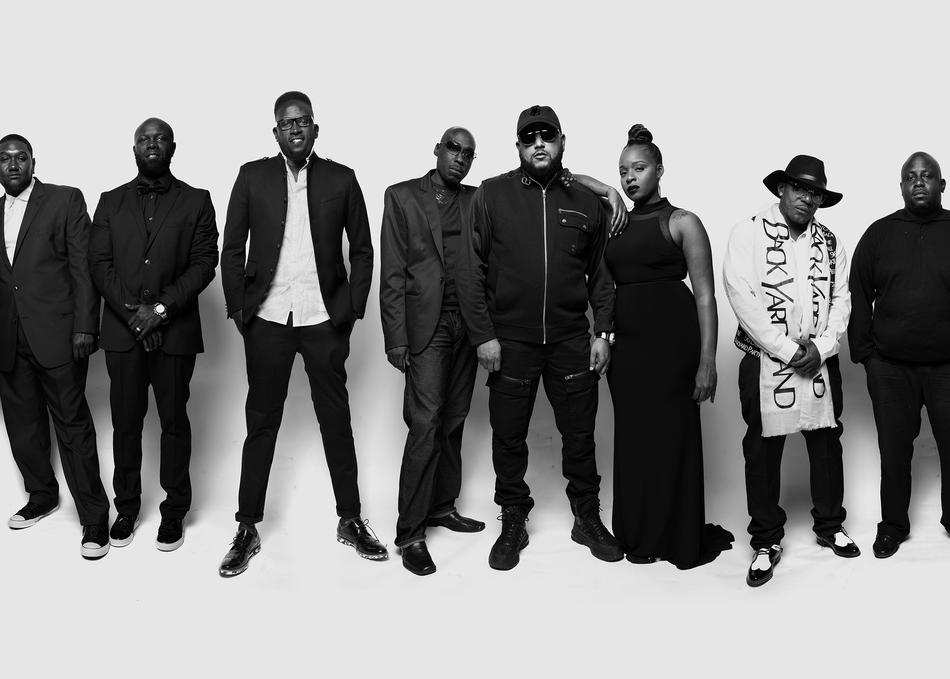 You may remember him from his recurring role on the hit HBO Series "The Wire". However, Anwan "Big G" is not only an actor. He is the Lead vocalist and Co-Founder of the iconic Go-Go Music group the Backyard Band—aka BYB. Originally formed in 1988, BYB \set out to mimic the style of the Junkyard Band—a popular Go-Go band in DC—but with their own flavor.
By 1997, the band's song "Drop the Unibomber" made them one of the biggest bands in the DMV. They went on to create more hits with their songs "Hook Me Up" and "Pretty Girls" later sampled by DC rapper Wale for his song of the same name.
With almost 30 years in the music industry, Big G and the Backyard Band have proven why they are known to fans around the world as "The Bad Boys of Go-Go". They have performed all over the U.S. and overseas. The band has worked with artists like Future, 2Chainz, and Drake; and, Mega Producers such as DJ Mustard, Pharrell, Timbaland, and Swizz Beats.
Currently playing on radio stations across the country is the BYB cover of "Hello" by pop songstress Adele. You can catch the band performing live every weekend in the Washington, DC Metro Area while continuously working to expand their reach globally.